Sydney started noticing personalized fortune cookies and thought it might be fun if we created fondant fortune cookies with a gumpaste personalized message. I thought it would be perfect to add cherry blossoms gumpaste flowers  with  cherry blossom flavored cupcakes. As I have written prior, cherry blossoms are a major part of D.C. history. Sydney and I FaceTime and Skyped this post together, I must admit it was hilarious to watch us trying to figure the structure of the  fortune cookie over the internet (D.F. was in tears from laughing). There were a few times Sydney became dizzy from my jerking the iPad too quickly, but for the most the virtual baking was easier than I thought. Although I found my self missing Sydney more as we virtually baked together; a few times I asked her grab an ingredient for me.. she had to remind me I would be waiting months until she could grab the superfine sugar to give to me.
Cherry Blossom Cupcake:
 Fondant Fortune Cookies:
Equipment:
Circle cutter
24 gauge white wire
A-ceto knife
wire cutters
Straight ruler
Materials:
Sugar water, edible glue
Edible marker
Fondant, color of choice
Fairy Pink lustre
Prepare your mise en place.
We find it works best to create the embellishments prior to baking the cupcakes or cake.
Knead your fondant, add your color of choice and knead until amalgamated, roll the fondant thin enough to fit in the pasta machine (if you do not a pasta machine roll the fondant by hand until the fondant is 1.59mm or 1/16-inch). Cut  24 circles, 12 at a time. Once your circles are ready cut a piece of 24 gauge wire the diameter of the circle, thread the wire through the centre of circle, with wire facing you fold the top half to the middle, glue the flap down loosely , and repeat the same process on the other flap.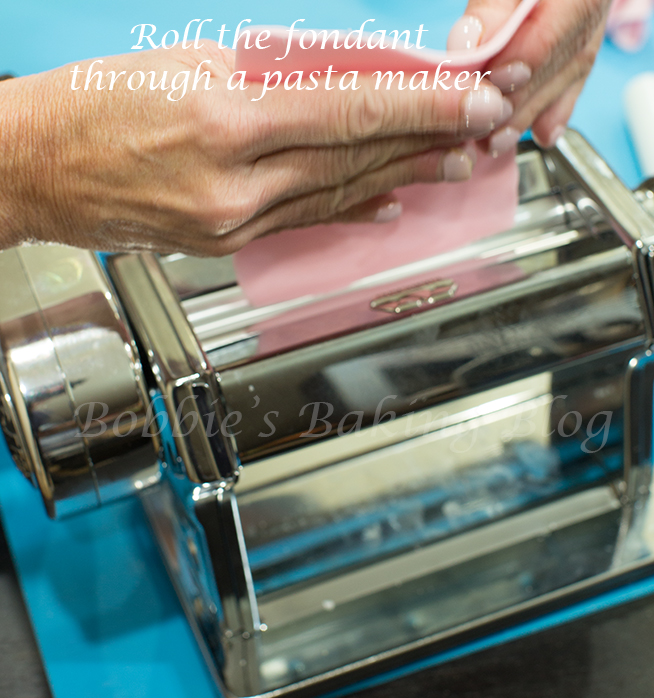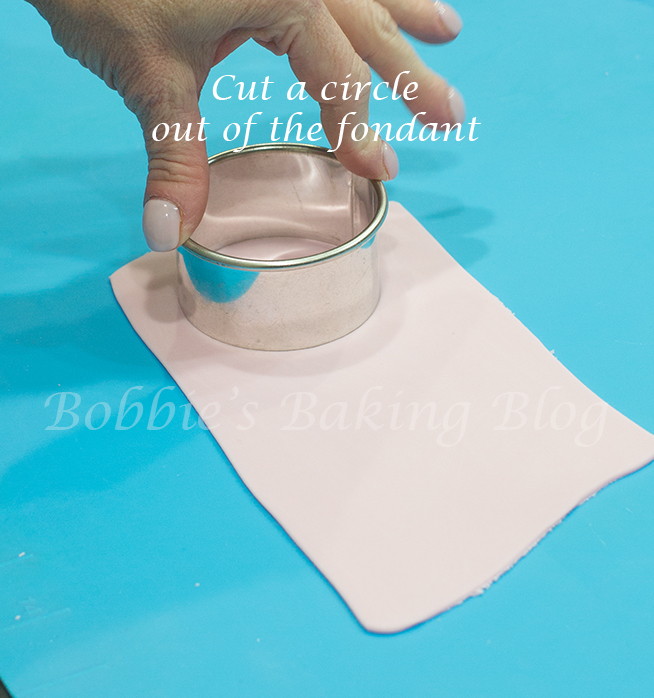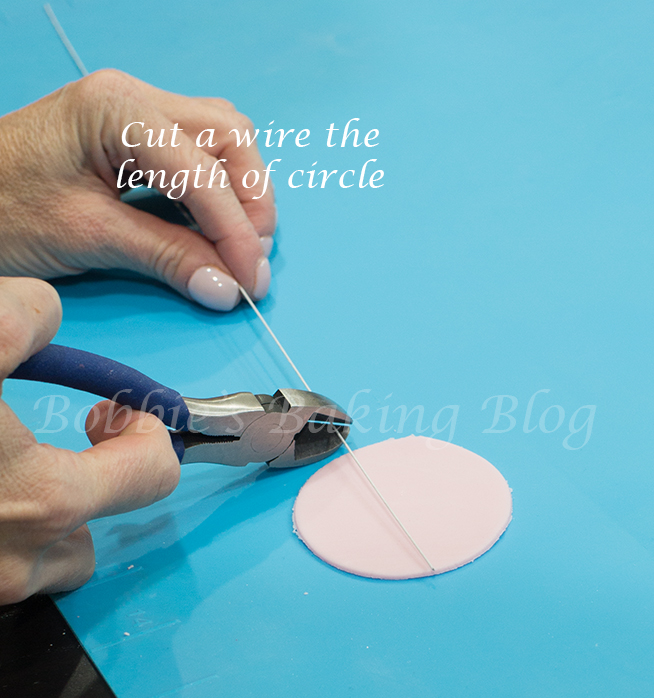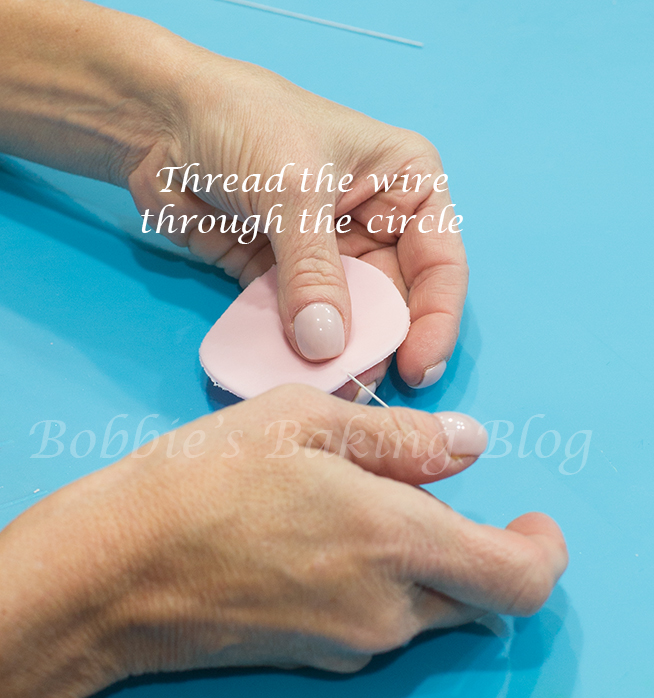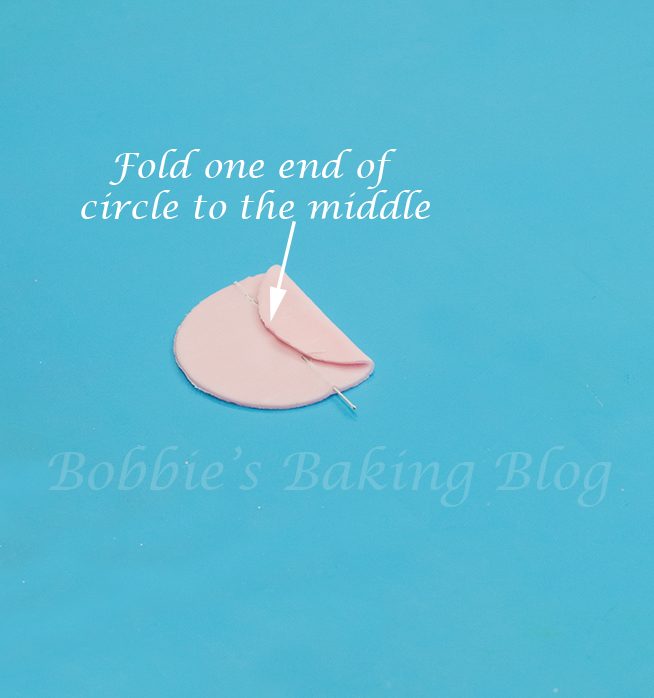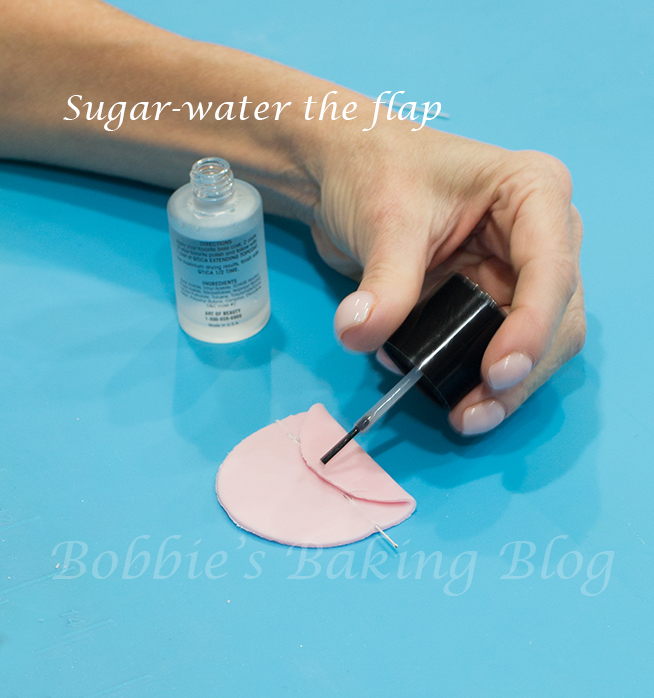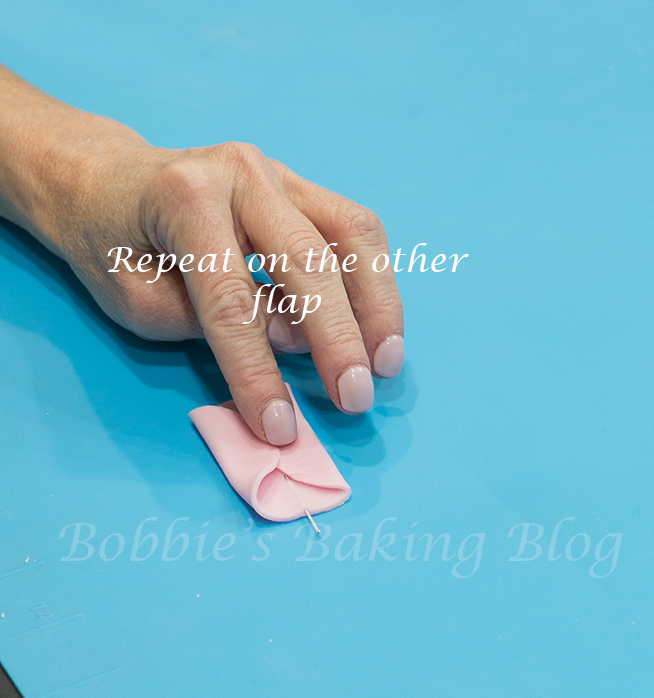 Turn the rectangle (that was once the circle) over so the flaps are facing the mat, lift the rectangle in one hand, place your thumb in centre, push gently as you bring the two wire sided toward the middle, and carefully cut the excess wire.
We choose to use petal lustre to add a pop, but this optional. Allow the fortune cookie to dry before inserting the message.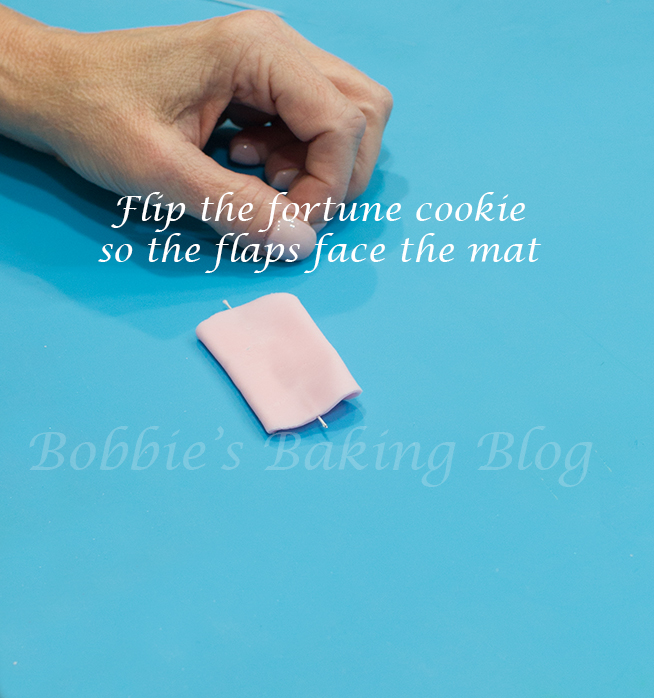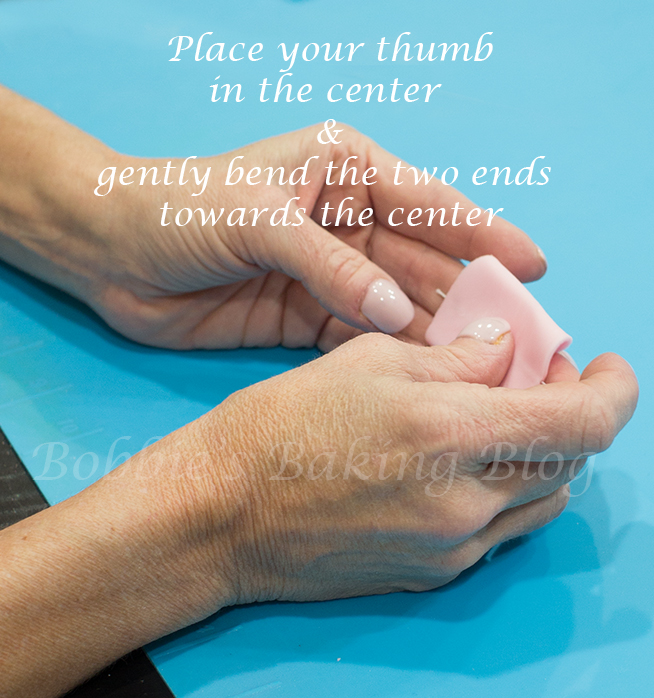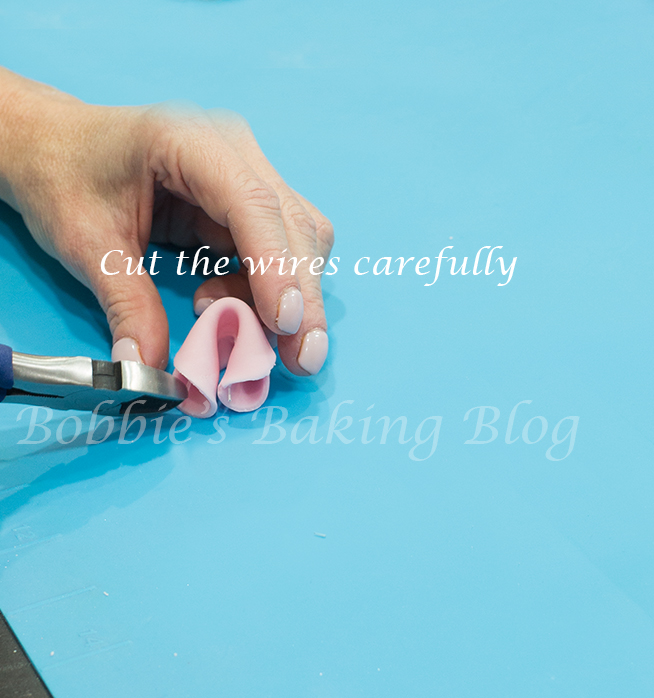 Cherry Blossom:
Equipment:
Cherry blossom cutter, OP
Cherry Blossom veiner, CR
Celcup
Wire cutters
Stamens
Tweezers
Triangle spatula
Material:
Gumpaste white
Petal dust
Petal lustre
Sugar-Water
Cornstarch
Crisco
Vivia paper towel
Prepare your mise en place.
Knead white gumpaste, Roll gumpaste to 3mm/ 1/8-thick; either place the gumpaste in a pasta machine or until to roll by hand until the gumpaste is see through and thin. Sprinkle your mat with a little cornstarch(it is important the gumpaste is mobile) using you OP cherry blossom cutter cut out various sizes of cherry blossoms, lift the blossom with a triangle spatula, place in the double sided veiner, close, and vein. If you cannot find or do not have a cherry blossom veiner use a textured celstick or cocktail stick and without frilling ad textured lines. Pinch the petals, place the blossom in celcup or use an egg crate with viva paper towel to add movement, and place a small whole in the centre. Allow to dry and petal dust.
Using a tooth pick to dab a tiny amount of sugar-water to the centre of the blossom and using your tweezers add one stamen at a time.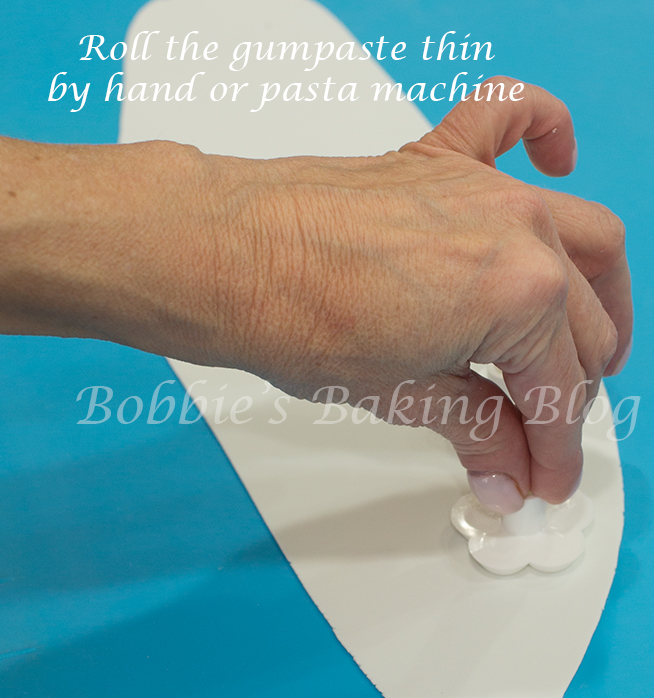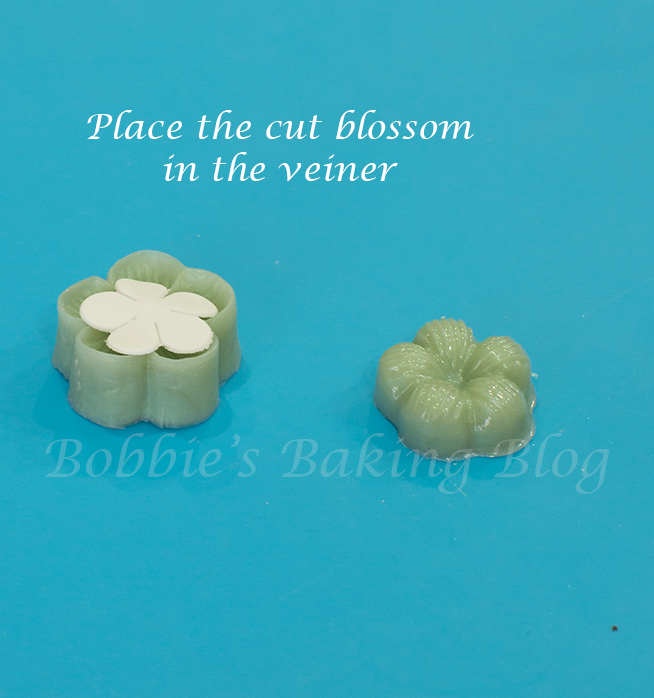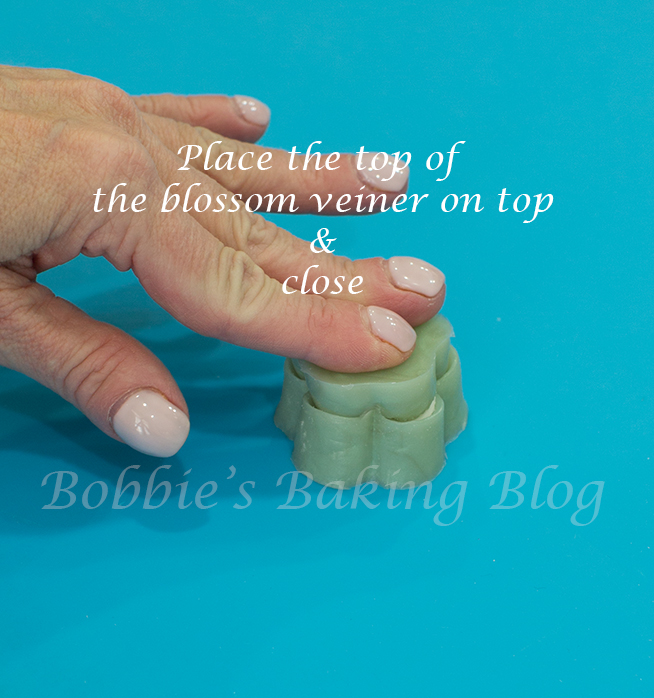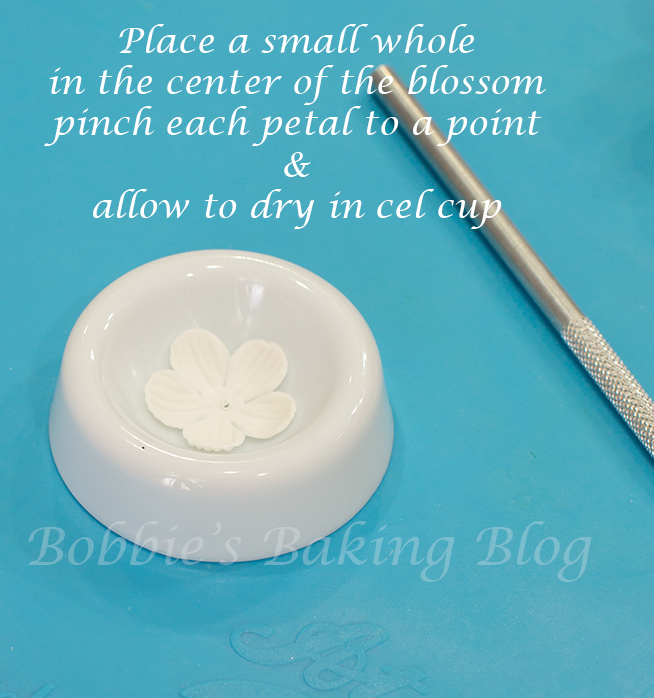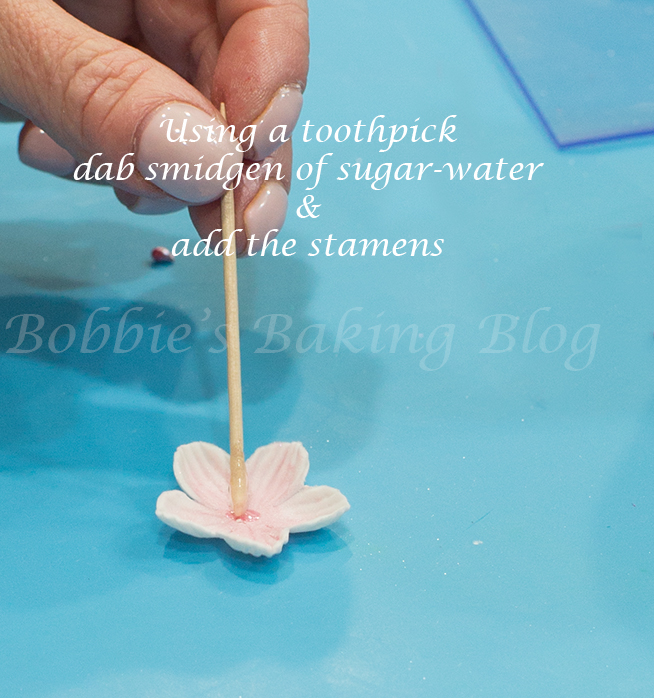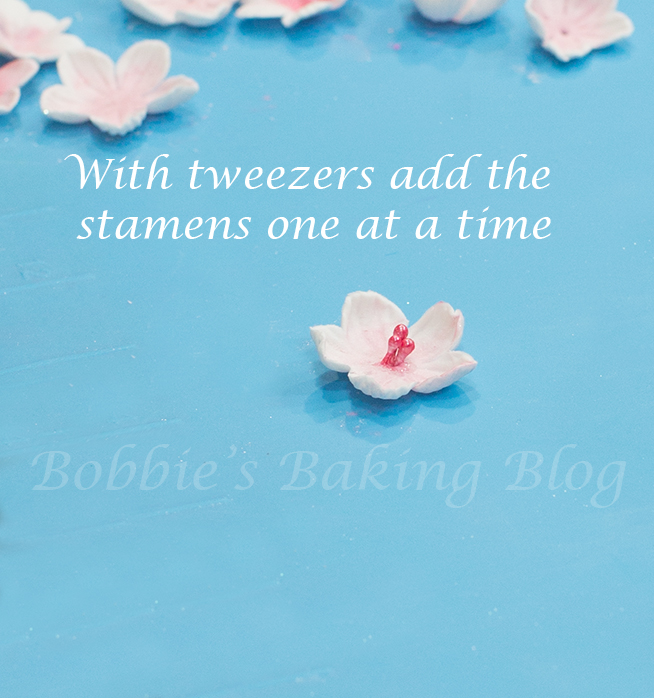 Personal Message:
Equipment:
90º Triangle ruler
Straight ruler
A-ceto knife
Tweezers
Materials:
Gumpaste, marbled or white
Sugar-water
Edible marker
Prepare your mise en place.
For the personalized message inside the fondant fortune cookie:
Knead white gumpaste, we choose to color some, marbleize some, and some are pink. Roll the gumpaste, either place it in a pasta machine or roll fairly thin to mimic a piece of paper. Cut a long skinny rectangle, using an edible pen or edible marker write a special message, gingerly place the gumpaste message inside the fondant fortune cookie. You will want the end of the message to be inside, and the words to facing you reading left to right. (Okay stop laughing it is an easy mistake to make!)
Place movement, bend in fortune cookie  the paste and allow to dry.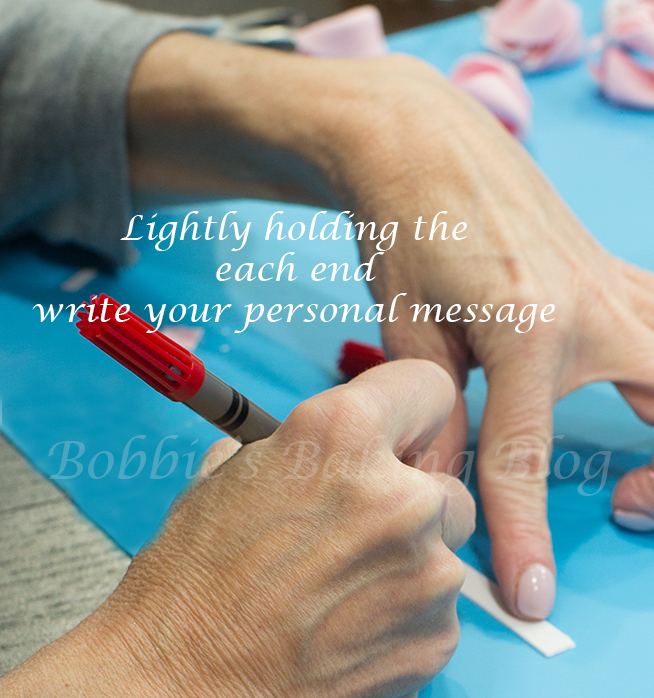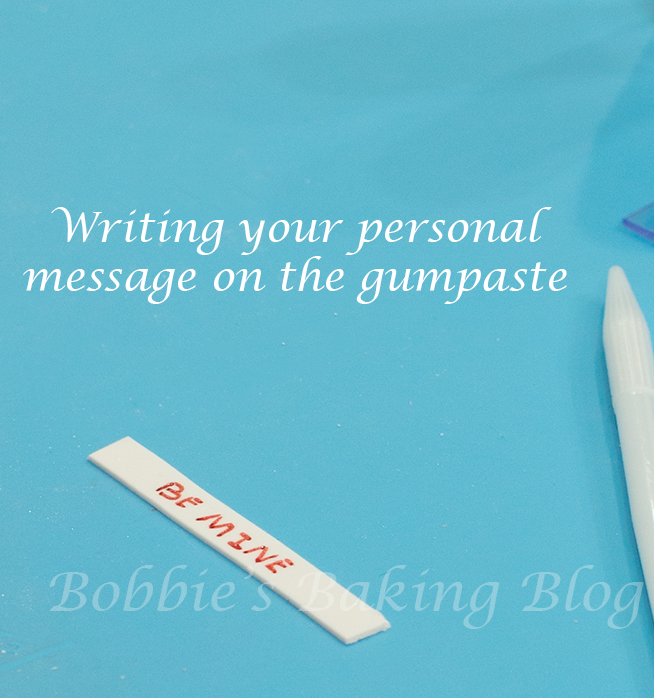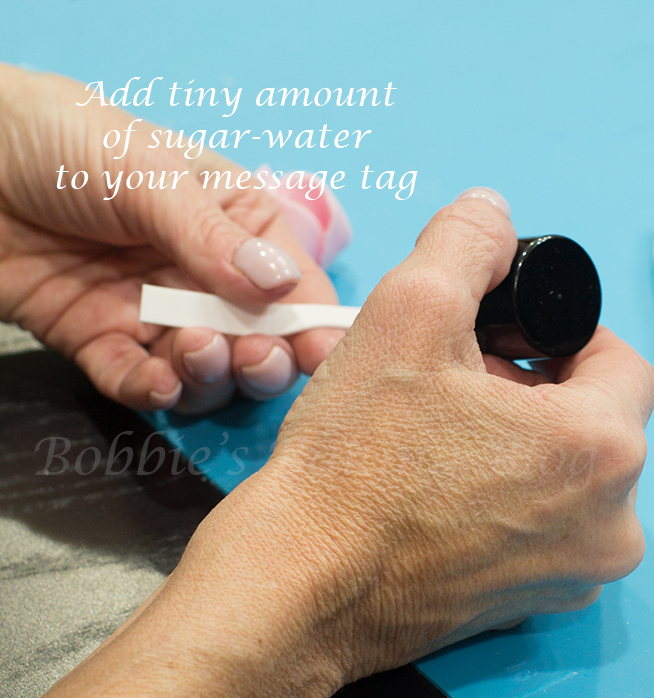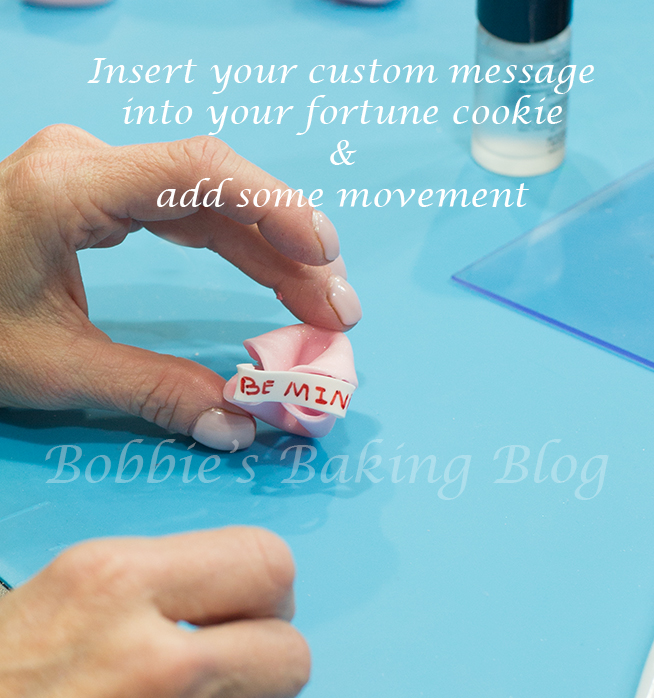 The Blossom Fortune Cupcakes with fondant fortune cookies turned out to be a wonderful family project; although I would have preferred  to have Sydney's body in the kitchen we still had a brilliant cake decorating experience.
Enjoy!