This past week Sydney and I did not have an opportunity to bake together; it was time to move her to George Washington University, her new home while she finishes her undergrad years. It seems strange to start a baking project alone in my kitchen, I find myself missing her idiosyncrasies that once made me crazy. As most of my readers know Sydney is more than my daughter, she is my best friend, business partner, and my inspiration! She continually surprises me with her hidden inner strength and resolve. I realize most mommy bloggers write  about younger children, but we parents don't stop being parents when our children/child enters the next chapter of their life.
I was fine saying goodbye at her door way, the car trip to Ronald Reagan Airport, the always hectic security, and even the long  45 minute wait on the runway. Then The Golden Globes started (T.V. was available on the plane) as the actors won their Globes they began thanking their moms and before I realized it I was sobbing. I am not the type of person who cries in public or talks about my emotions, however my husband thought it might be nice to open up a little and maybe help another mom. As we were hugging and saying goodbye Sydney whispered in my hear how grateful she felt that I believed in her and kept telling her she would not only be accepted to the universities she applied, but succeeded. I of course told her that she did not need to thank me, because I truly believe she is a wonderful person!
Now I am home and she is settling into her new life; I finally braved the kitchen without her. We have always baked together and take turns with the camera showing the tutorial pictures. I thought a Strawberry Angel Food Cake shaped into a heart was apropos; Sydney adores strawberries, and she is an angel and my heart.
Strawberry Angel Food Cake:
Equipment:
Materials:
400 grams/2 cups superfine sugar, ½ reserved
95 grams/1 cups sifted cake flour (not self-rising)
390 grams1 ¾ cups organic egg whites, at room temperature (13 to 14 egg whites)
¼ teaspoon egg white powder, optional
3/4 teaspoon kosher salt
1 1/2 teaspoons cream of tartar, if not using a cooper bowl
3 drops of wild strawberry essence
1 vanilla bean, scraped
15 grams/1Tablespoon dehydrated strawberry powder
2-teaspoons Fragoli, strawberry liqueur
Prepare your  mise en place.
Allow your egg whites to rest at room temperature for about 45 minutes. Meanwhile sift your dry ingredients: cake flour, 1/2 the super fine sugar (2oo grams/1-cup), and the dehydrated strawberry powder four times and set aside.
Sift the second half of the sugar and set aside.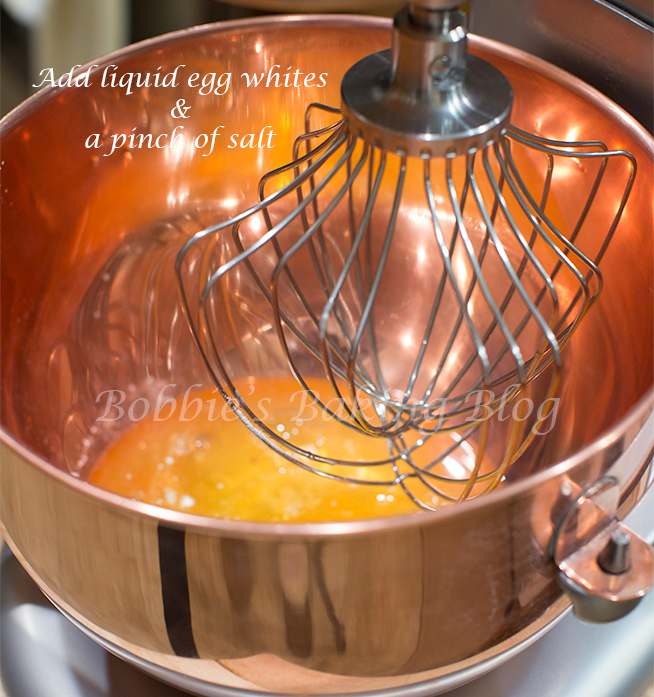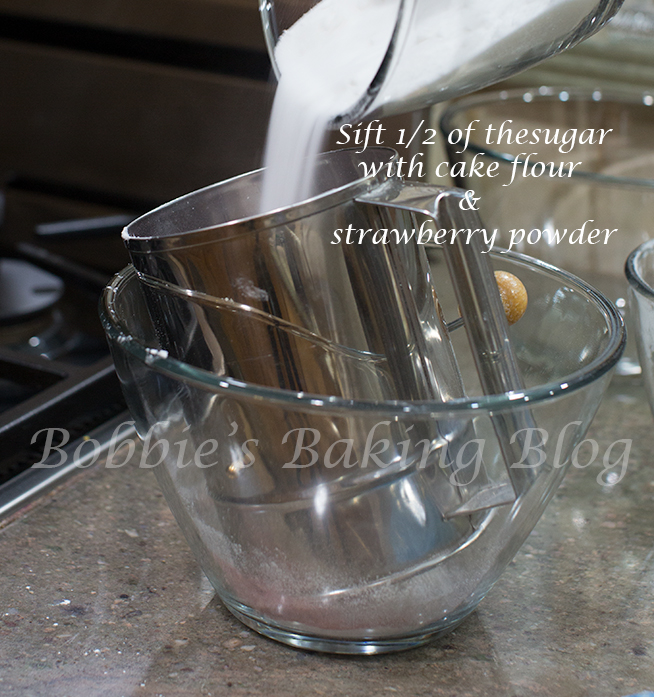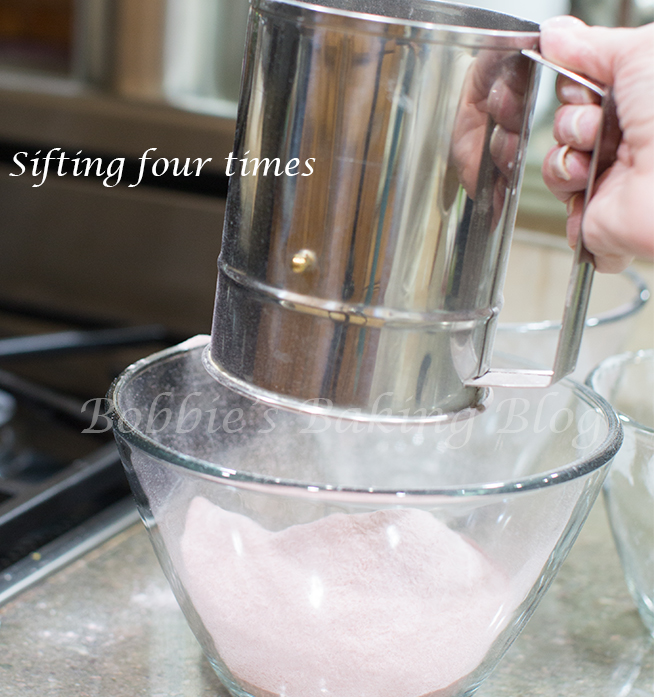 Now start the meringue portion of the strawberry angel food cake.
Place the egg whites in the bowl of a standing mixer fitted with the whisk attachment. Add a pinch of salt, and egg white powder to the liquid egg whites. On medium speed bring the egg whites to a foam stage begin adding the 1/4 of reserved superfine sugar slowly. As the egg whites begin to turn to soft peaks add the vanilla seeds, wild strawberry essence, and slowly add 1/4 more super fine sugar.
Once the meringue turns to a medium-soft peak stage add the Fragoli and 1/4 more of super fine sugar. As the meringue turns to medium-stiff peak add the last bit of sugar, allow the meringue to become off peak to stiff meringue. Do not go too far or the meringue will break; look for a shiny cloud of meringue.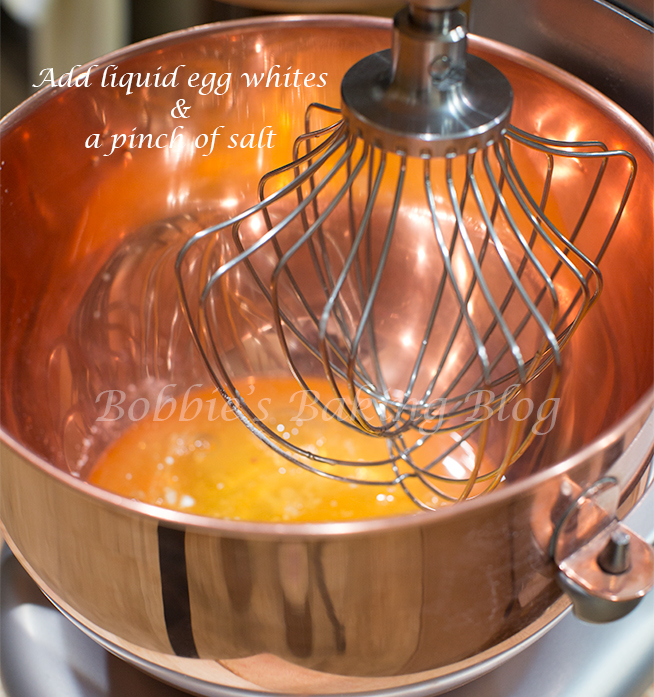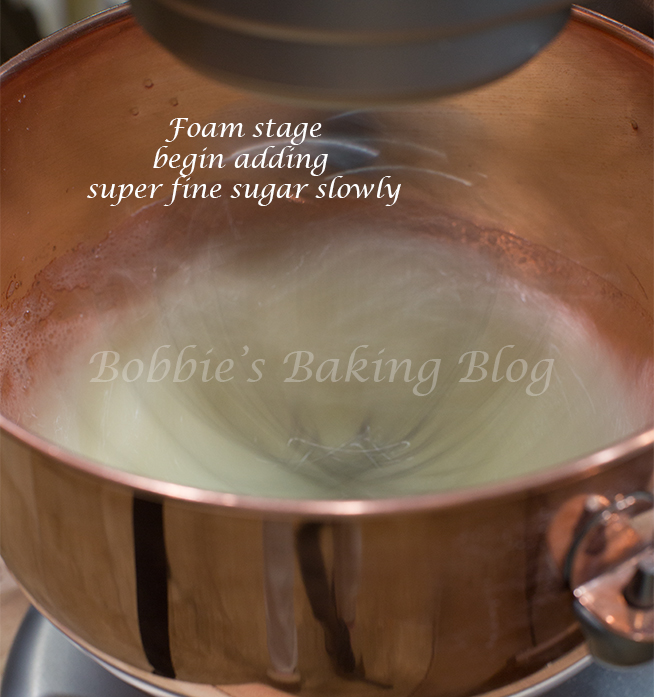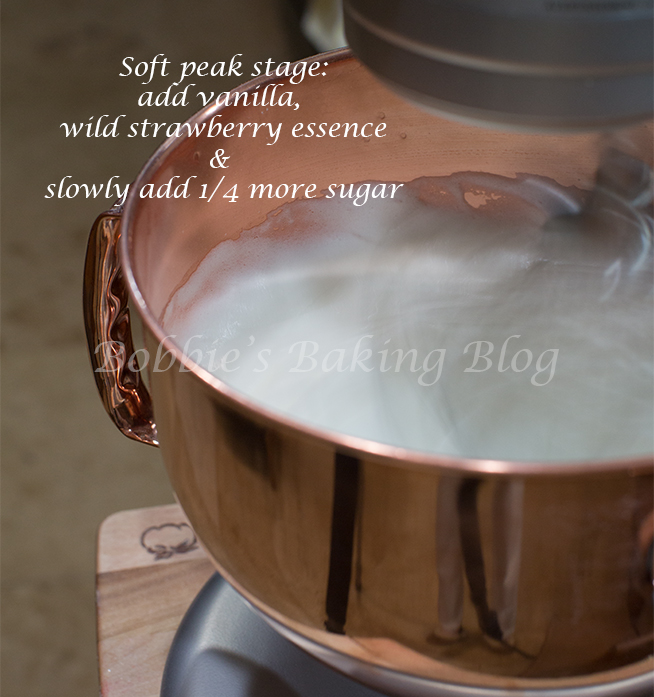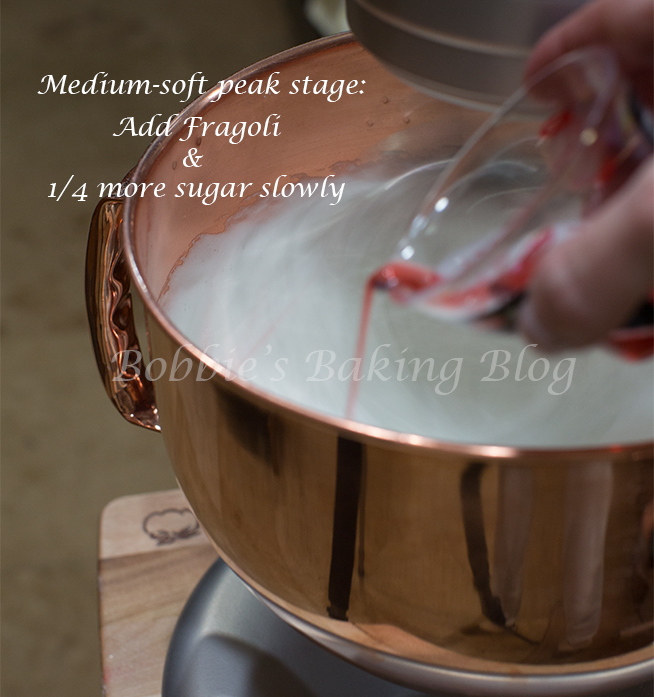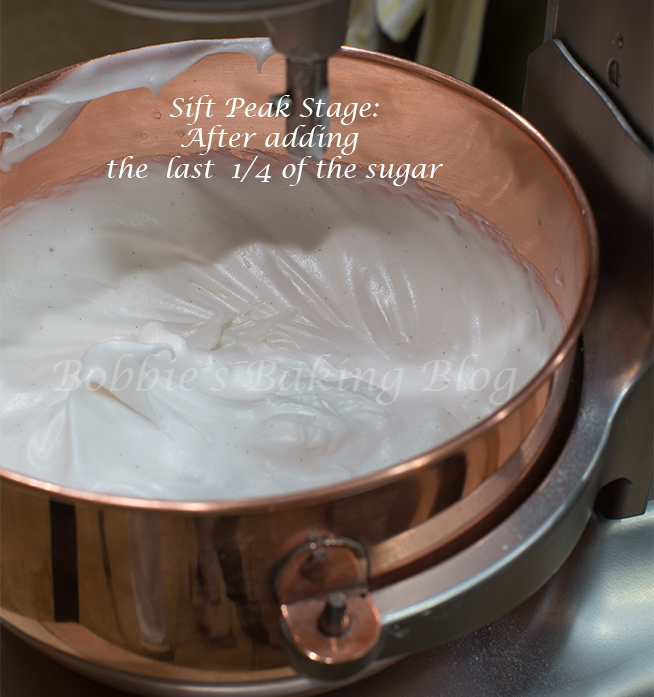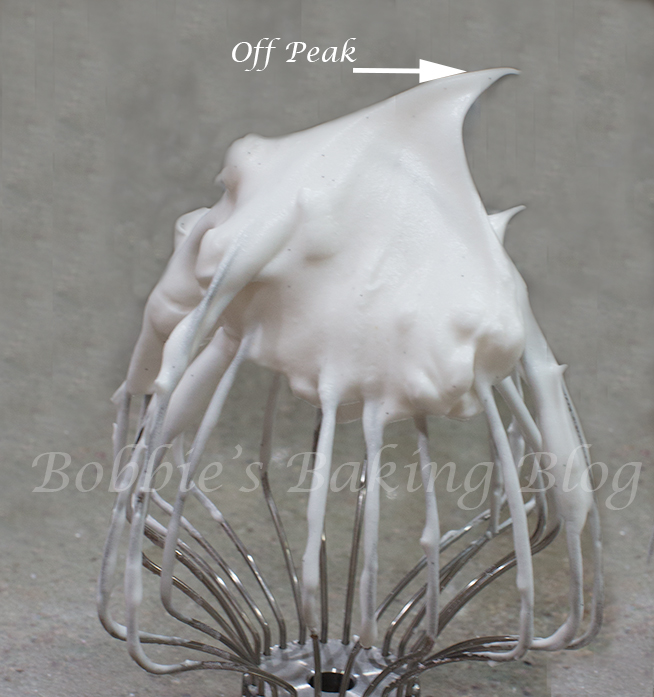 Transfer the meringue to a large wide mouth bowl this will aide in the folding processes. Sift the 1/3 of the cake flour mixture over the the meringue, a light dusting, and fold gingerly until the cake flour mixture is amalgamate, and continue the exact same process two more times. Once the all the four has been added to the meringue pour the batter into your heart shaped  angel food cake pan and lightly smooth the top.
Bake the angel food cake for 30 to 40 minutes in a preheated 180 degree C/350 degree F oven. Do not use a cake tester, the cake could deflate, instead look for the top to turn a golden color and spring back when gently pressed near the center.
To cool remove from the oven, immediately turn the pan upside down, placing a small necked bottle into the tube hole, for 1 to 2 hours. Unmold by running a straight frosting spatula between the cake and the cake pan, and use a cake tester for the center between the cake and tube.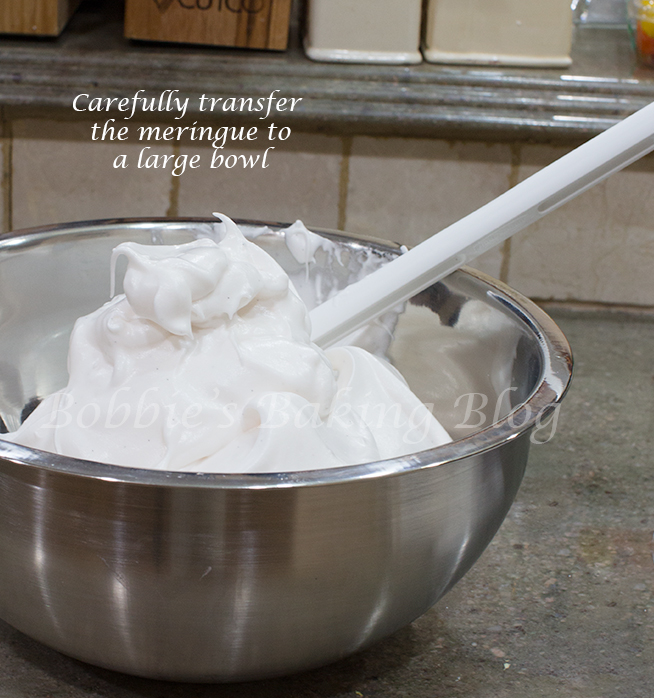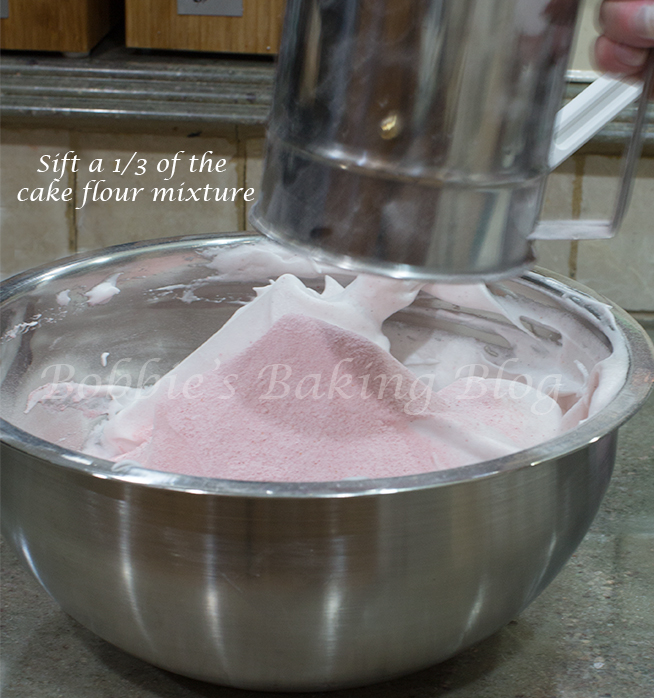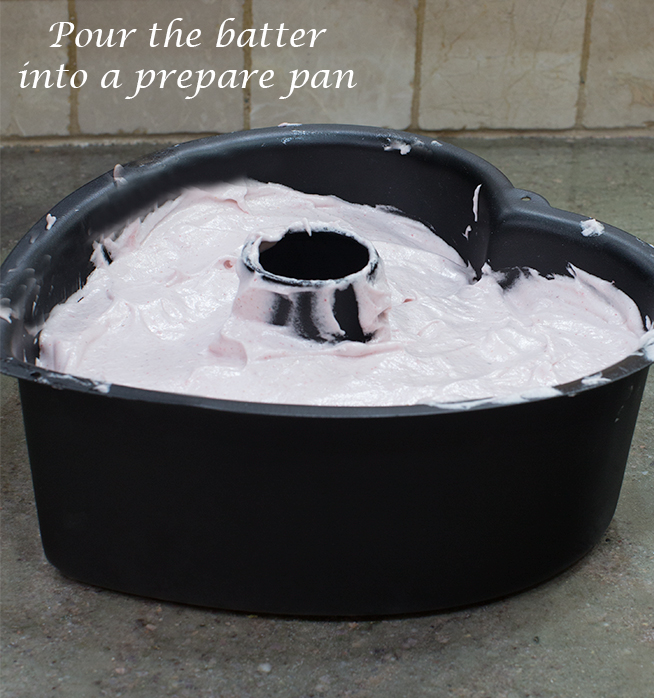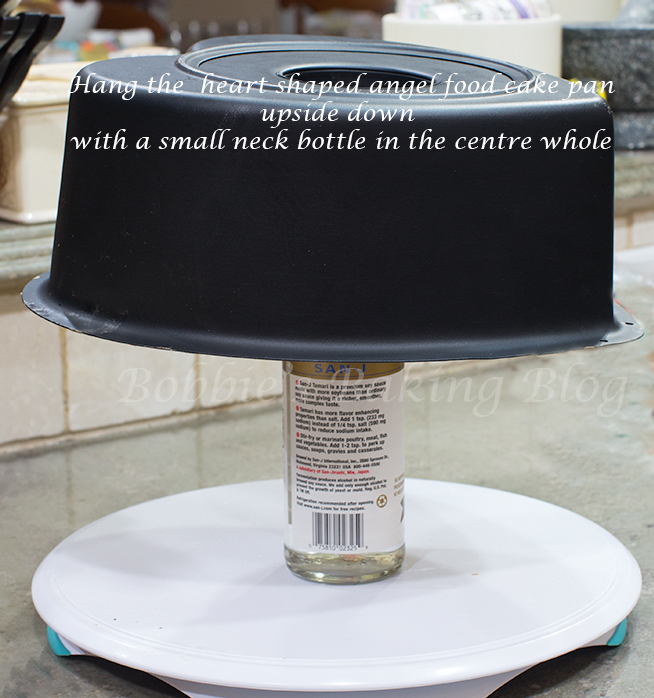 I am still acclimating to the empty house, baking, and having our favorite sushi without Sydney; she is gracefully transitioning to a new life in the city (which she loves)! Sydney however kindly offered to continue to proof read my posts and virtual bake with me once her Kitchenaid mixer arrives.
This is a fun cake to bake for the family, maybe even a nice Valentine's breakfast.
Enjoy!