Last week a client, who is also my accountant, asked if I could bake a special dessert for a baby shower she was attending. Madeleines were the first pastry that came to mind.  Madeleines are a french petit gateaux (little cakes) with a light delicate taste. The first time I had the opportunity to taste one of these beautiful shell shaped madeleines I was hooked, and actually went to a speciality bakeware store to buy a madeleine pan. Generally, I am uncomfortable buying a pan that is only for one type pastry, but  madeleines are the exception. Sydney's first pastry was a madeleine, it was small enough for a 13 month old to hold. She adored them and took them in her lunch sack to elementary school; I finally realized she was sharing them with classmates when she started adding 6 madeleines to her lunch sack.
The madeleines we prepared for my accountant was flavored with lime. They were so refreshing with that pop of lime.
French Madeleines:
 226 grams/  1-cup melted beurre noisset (brown butter)
6 eggs, at room temperature
372 grams/1 1/3-sugar
1- vanilla seed
38 gram/ 4-teaspoons wild flower honey
1 1/2-Tablespoons lime zest
1- spray lime aroma
4 Drops lime essence
122 grams/ 1/2-cup
240 grams/ 2-cups flour
1-teaspoon baking powder
1/2- teaspoon fleur de sel salt
icing sugar
 Prepare your mise en place.
Melt, brown, clarify and cool butter.
In a medium bowl stir, with a wooden spoon flour, salt and baking powder, set aside.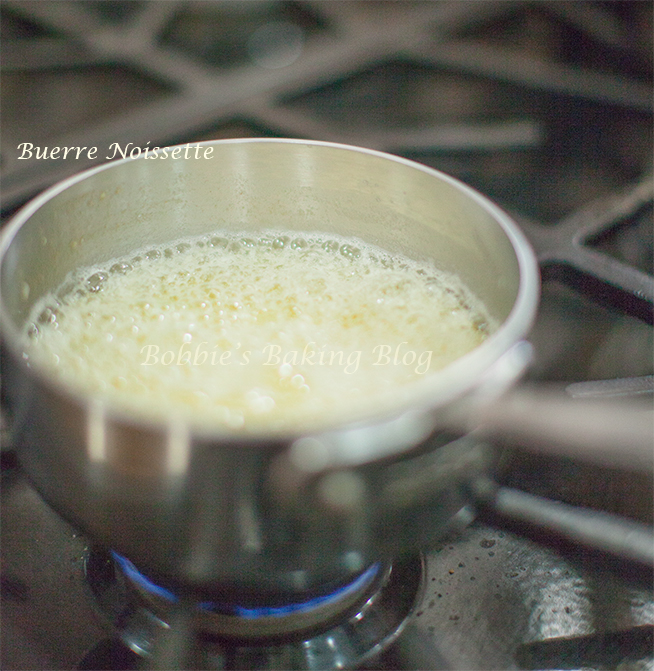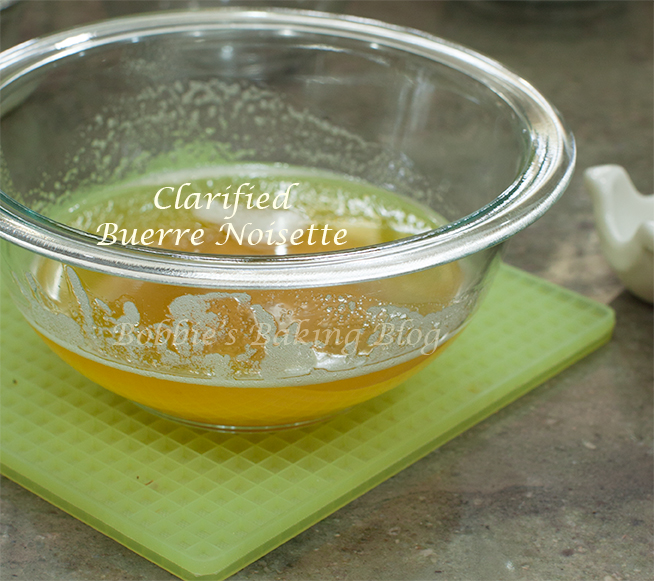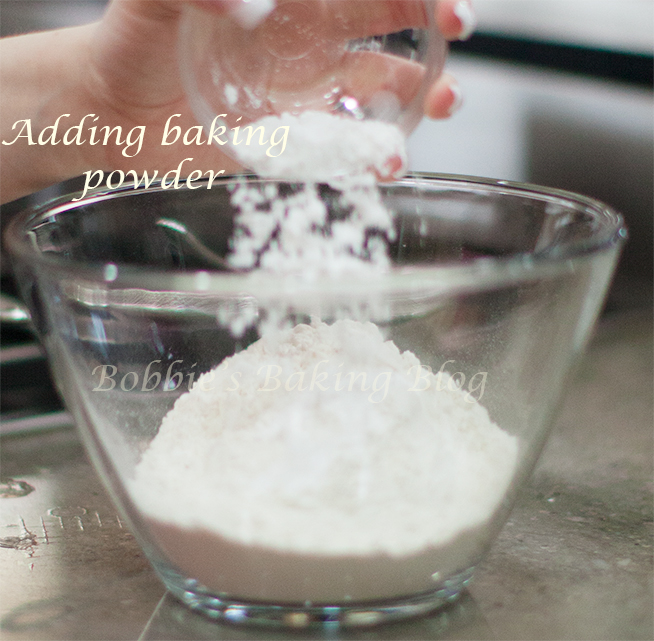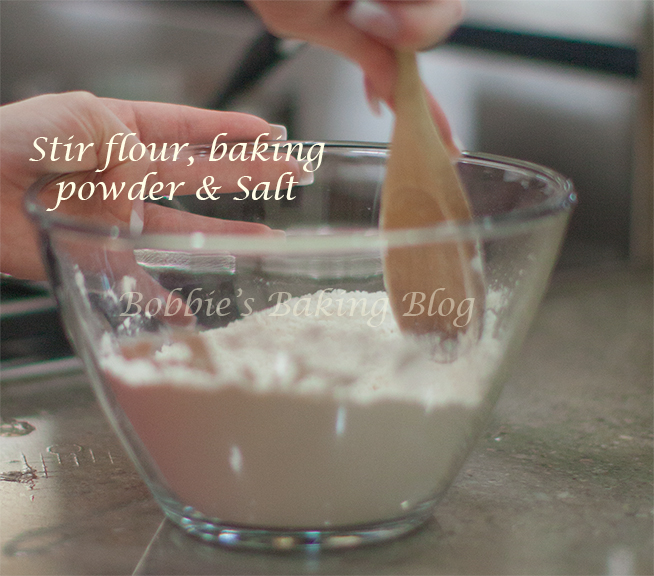 In a  large bowl, whisk together the eggs, sugar, sea salt, honey and  vanilla seeds, until the mixture becomes pale.
Add lime essence, lime zest, and aroma mix.
Sift the flour mixture into the batter, stirring until smooth.
Add the melted butter. Mix thoroughly.
Finish with the milk and fold till a batter forms again.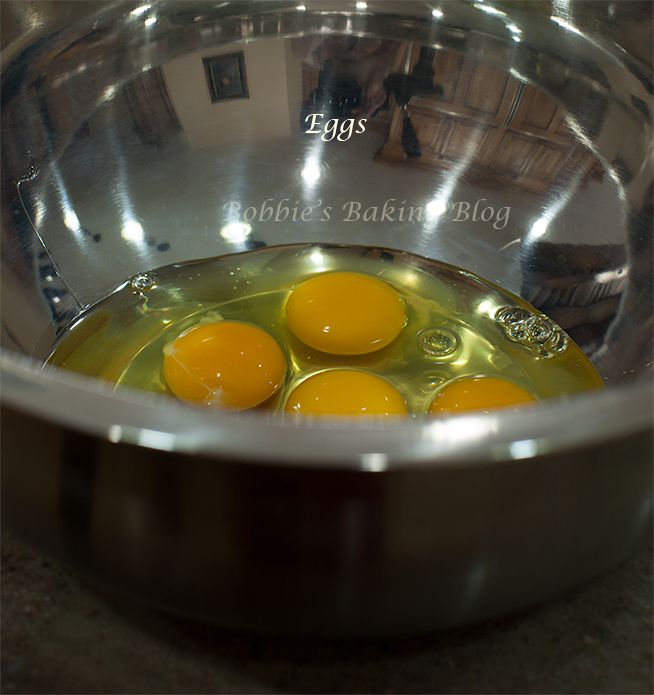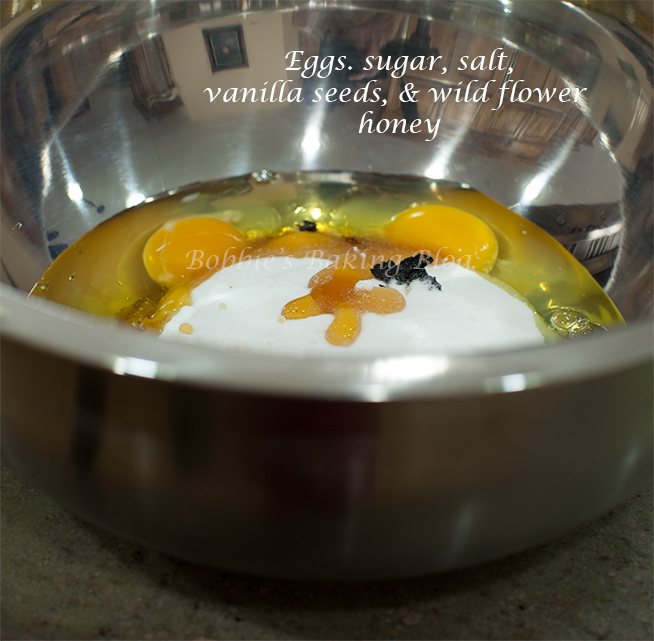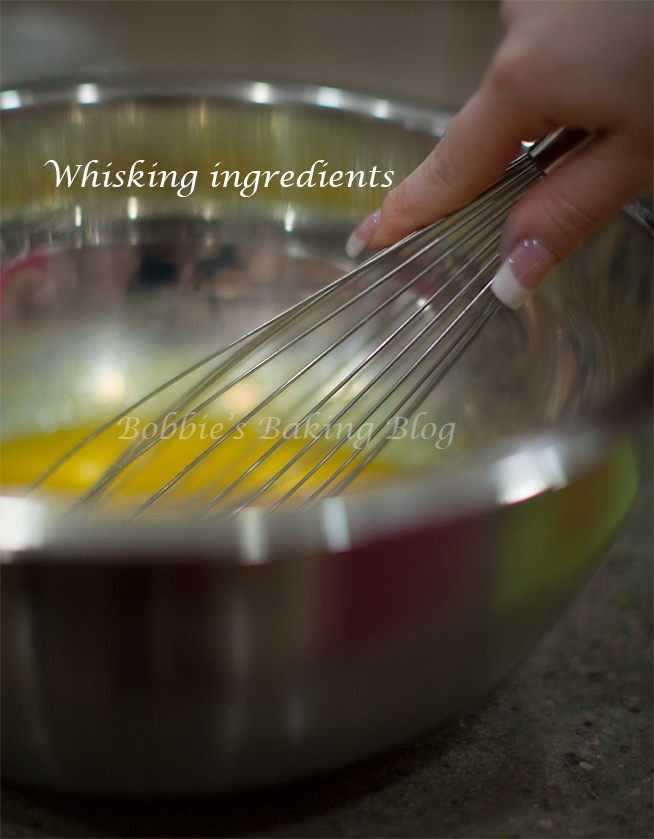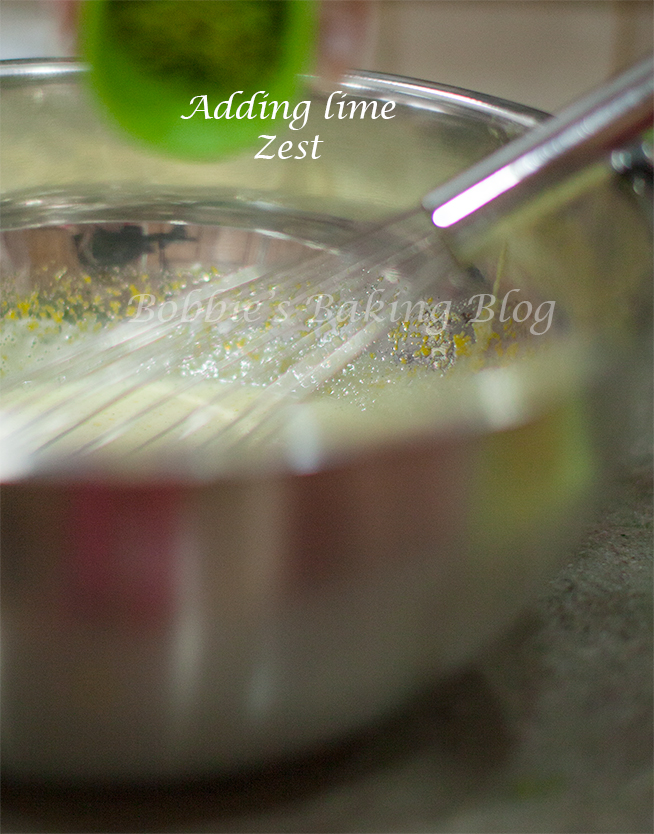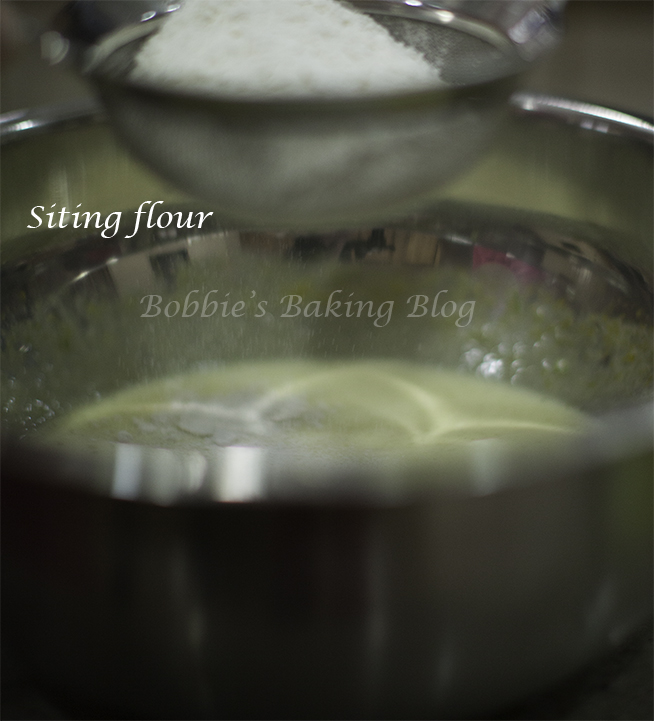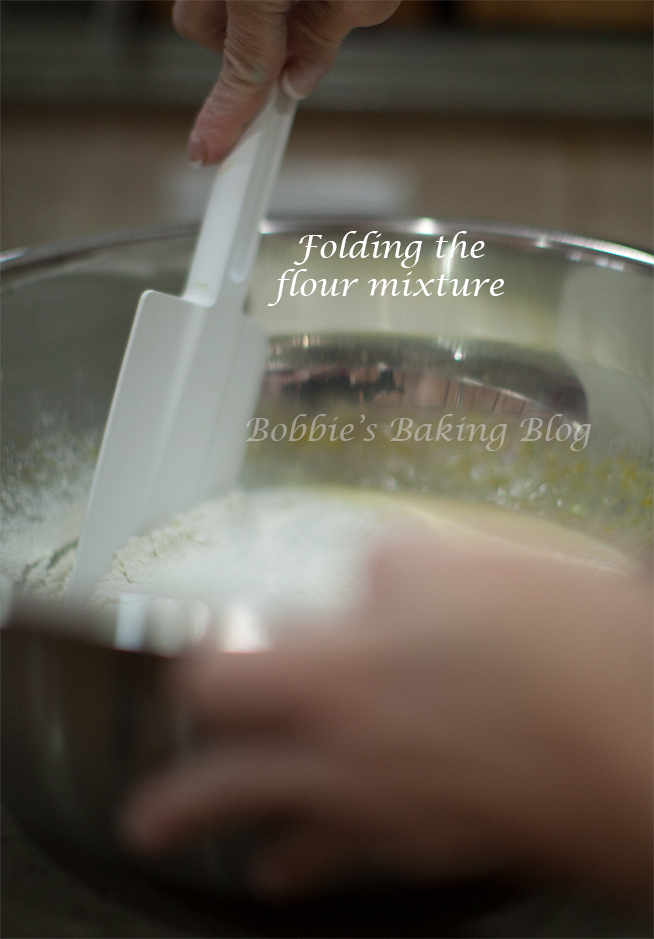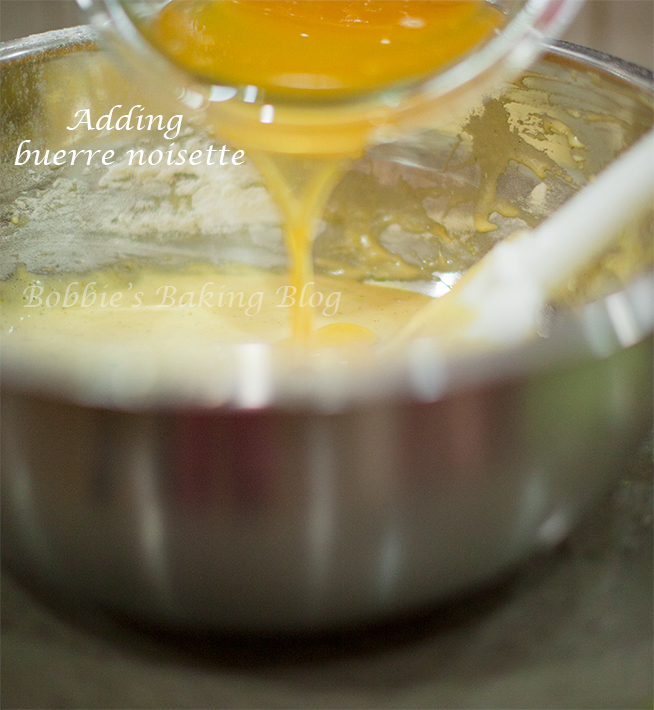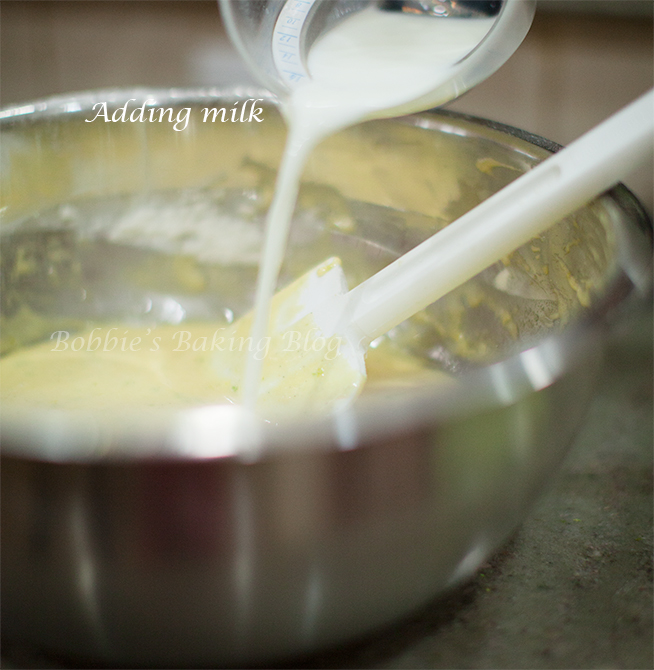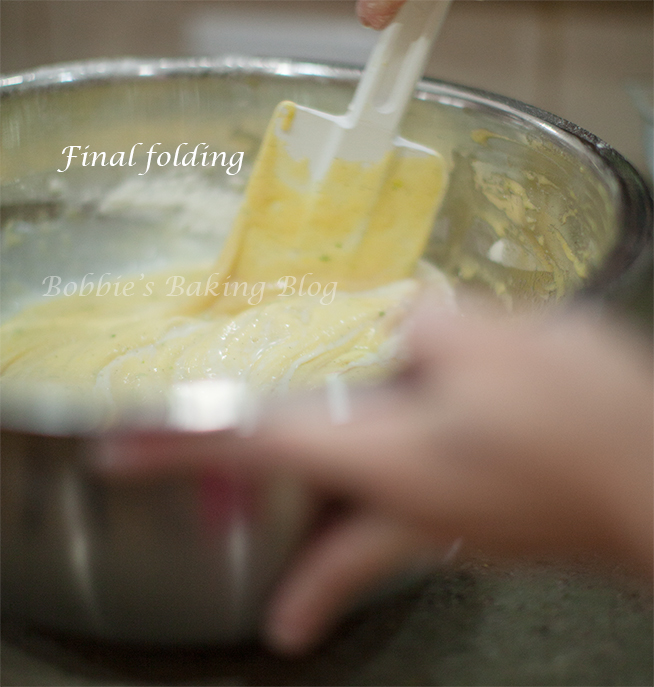 Cover the batter with plastic film and place  in the refrigerator at least 1 hour, overnight is preferable!
After allowing adequate rest time , divide the mixture into madeleines baking bans (silicone or buttered and floured baking pans). Place the prepared filled pans in refrigerator for 1 hour.
Preheat oven to 200 degrees C/400 degrees F
Bake for 8 to 10 minutes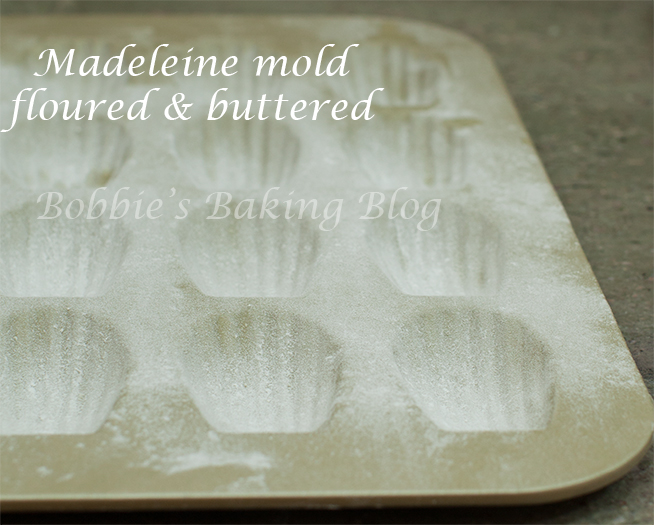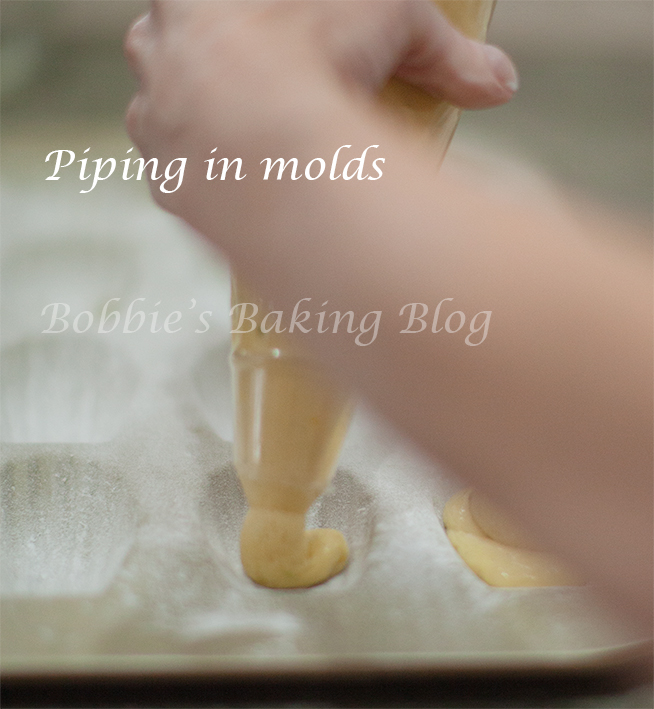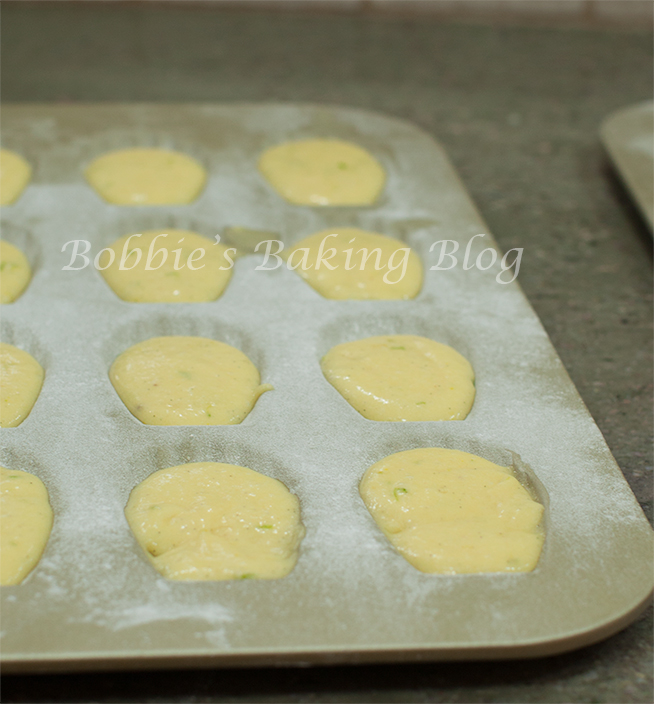 Preheat the oven to 200 degrees C/400 degrees F. Place the madeleines in the oven, reduce the heat to 191 C/ 375 C  and bake for 8 to 10 minutes. Line a cooling rack with parchment paper and remove immediately from the pan.  Allow the madeleines to cool until they are warm.
Sprinkle with icing sugar and serve.
 The madeleines should be spongey and have a hump on the back of the shell shape.
 Lime Icing Glaze:
 Glaze:
120 grams, 1-cup powder sugar
2½ Tablespoons fresh lime juice juice
3 drops lime essence
In medium bowl whisk all the ingredients together and dip the back of madeleine shells, allow the icing to dry on a parchment paper lined cooling rack, shell side down. This is optional.
I promise the addition of the madeleine pans are worth buying, you'll bake these over and over again!