It so happens it is my birthday week, yes birthday week! Many years ago, prior to DF and  I marrying, he initiated birthday week. Before thinking how sweet, I need to explain why he initiated a week of birthday. The first birthday of mine we were together he asked me if I would go to a late dinner so he may play softball with his team (he was on 3 separate teams at the time). I agreed on the condition he would be ready by 9:00 pm, I had to be at work quite early the next morning. I was dressed and ready with hair and make-up by 8:50, however 9:00 past, 9:30 past, and 10:15 past. I changed and went to bed. First I placed a note on the bedroom door, which was locked, "please do not bother had a bowl of 'Raisin Bran' and went to bed. The couch is ready for you to sleep on!" He profusely apologized the next morning, to no avail. I went to work and when I arrived home he thought we could celebrate; oh how wrong he was. After a few hours of being ignored he proclaimed that for as long as we were together he would take vacation and would give a week to celebrate my birthday. I generously agreed; we married four years later, and one year after that Sydney blessed our lives. She also has a birthday week, and by the way so does DF.
This year DF helped Sydney and I bake two refreshing lemon meringue pies, DF squeezed the lemons. On my actual birthday we went to my favorite restaurant and luck have it Pink Floyd, including Roger Waters, was seated next to our table. When Brandon, our server, brought out a birthday dessert Pink Floyd  joined in singing "Happy Birthday."  I am not sure DF. will ever be able to top this birthday!
Lemon Meringue Pie:
Flaky Crust:
234 grams/ 2 1/4-cups pastry flour
187 grams/ 3/4-cups butter, cold and cubed
1/4-teaspoon salt
1/8 teaspoon baking poweder
10 grams/ 2-teaspoons cider vinegar, cold
59 to 77  grams to 4 to 7  Tablespoons ice water
Lemon Curd Filling:
200 grams/ 1 cup sugar
85 grams/ 2/3-cup  cornstarch
590 grams/2 1/2-cups water
1/4 teaspoon salt
4 lemons washed and zested
1 teaspoon limoncello
183 grams 3/4 cup lemon juice, about 4 to 5 lemons
160 grams/8 egg yolks, reserve the whites
28 grams/ 2 tablespoons butter
French Meringue:
200 grams/ 1-cup
240 grams/ 8- egg whites, room temperature for at least 1 hour
1/4-teaspoon egg white powder
1/2-teaspoon salt
1/2-teaspoon cream of tartar, if not using copper bowl.
 Flaky crust:
Place the pastry flour and cold butter in the freezer for 30 minutes prior to preparing.
Prepare your mise en place.
In a food processor, fitted with a metal blade add pastry flour, salt and baking powder. Pulse about 4 times to combine. Add 1/2 of the cold butter, pulse 4 times, add the second half and pulse till the mixture looks like coarse sand. Add the cider vinegar and start with 59 grams/ 4-tablespoons of water, pulse about 6 times. The mixture when pinched should hold together. If the mixture does not hold add 1/2-tablespoon at a time of water and pulse about 3 times until the mixture does hold.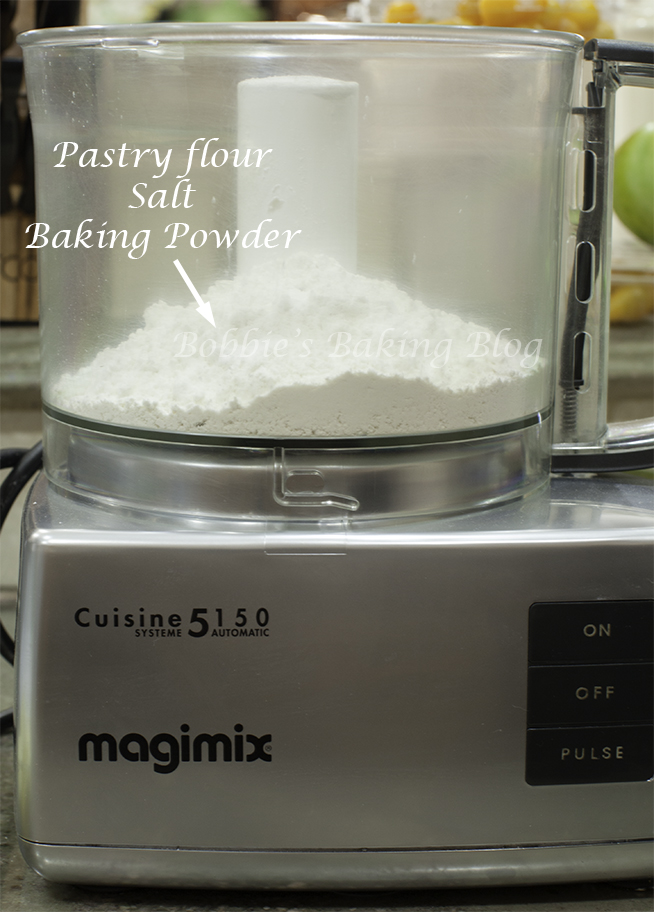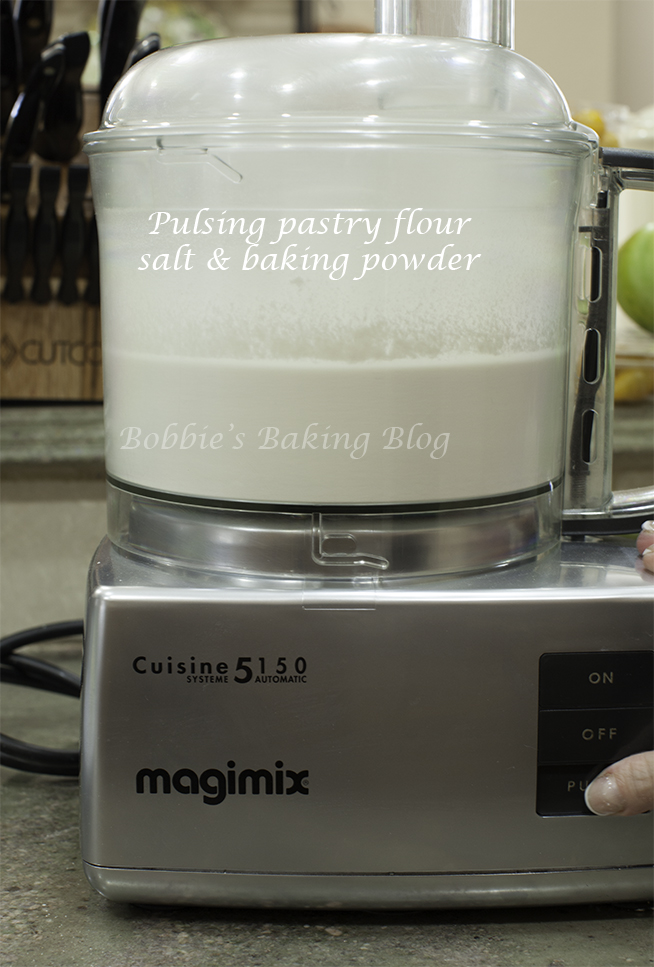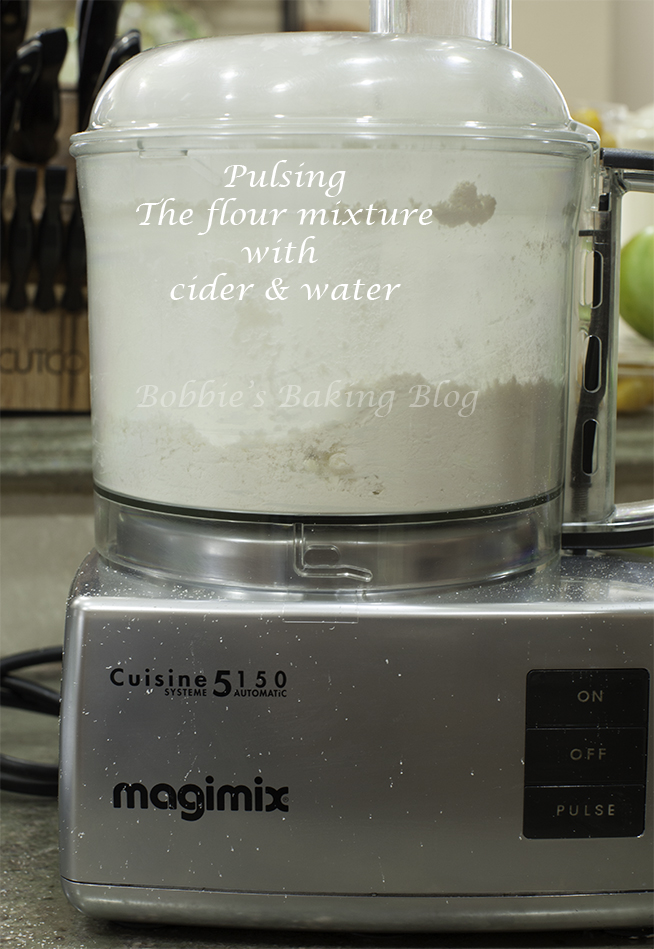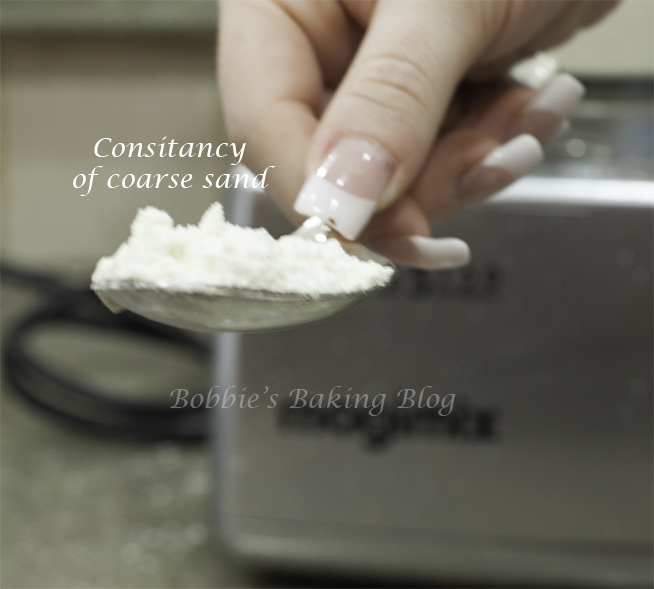 Place the dough in a gallon ziplock bag, knead with your hands until a dough forms.
 Turn out onto a work surface and shape into a round, flat disk. Wrap in plastic wrap and refrigerate at least 45 minutes before using. (Or, refrigerate up to 48 hours or freeze up to 1 month before using. If frozen, let thaw in the refrigerator overnight before rolling out).
 When ready to roll out the dough, let the dough warm up for a few minutes at room temperature. Dust a work surface with a little flour. For ease you can roll out the dough between 2 sheets of waxed paper (flouring the bottom sheet and the top of the dough before rolling). Sprinkle a little flour on top of the dough and start rolling outward from the center with quick, light strokes. Don't worry if the edges split a bit; concentrate on getting a good circle going from the center. Lift up and rotate the dough 1/4 turn every minute or so to help ensure even rolling. The dough should feel smooth and soft.  Transfer the crust to a pie pan, by rolling  the dough up onto the rolling pin, then gently unroll it in the pan.  Make sure that the dough is allowed to settle completely into the pan.
 Don't stretch and press the dough into the corners; stretched dough will likely shrink back when you bake it. Instead, lift the edges of the crust to let it settle down into the corners. If the dough tears a bit, don't be concerned; we'll patch it in a minute. Using scissors or a sharp knife, trim the dough to within 3/4-inch of the rim. Use any extra scraps to patch the crust, pressing with your fingers (wet them if necessary) or set aside. Chill the finished crust for 20 to 30 minutes before baking the pie.
 Preheat the oven to 450 degrees. Line the inside of the chilled crust with aluminum foil.  Fill the foil all the way up to the top of the shell with pie weights or dried beans. Place the pie in the oven and reduce the oven to 400. Bake for 15 to 20 minutes, until dry and beginning to turn "blond." Lift the foil and weights out of the shell and bake another 5 to 10 minutes, until medium brown.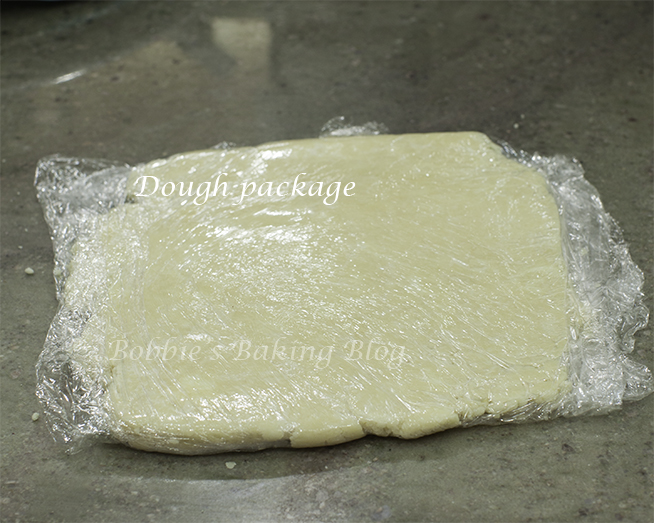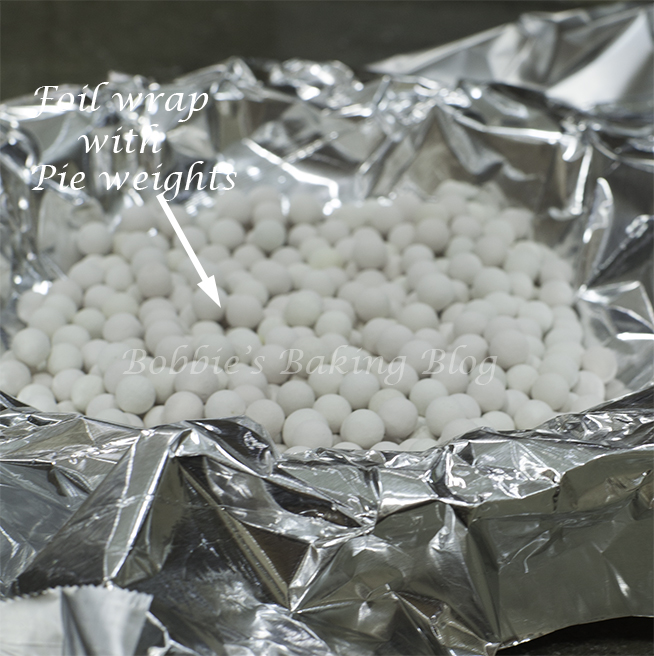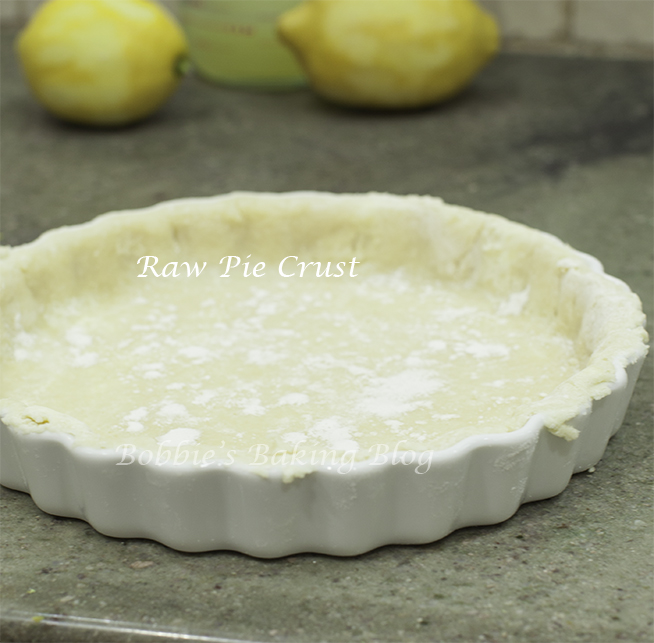 Lemon Curd:
Prepare your mise en place.
Whisk egg yolks lightly.
In a sauce pan over medium-high heat, combine sugar, cornstarch, and water. Bring to a boil and whisking constantly until transparent and thickened, about 3 minutes, take off the heat. Temper the yolks with the hot sugar mixture. Pour and whisk the temper egg yolks into the sugar mixture, off heat,whisk in the  lemon juice, zest, limoncello and  salt  Put the mixture back over heat and cook for another 3 minutes. Transfer the custard to the cooled pie crust, hot. Place plastic film over the custard and cool.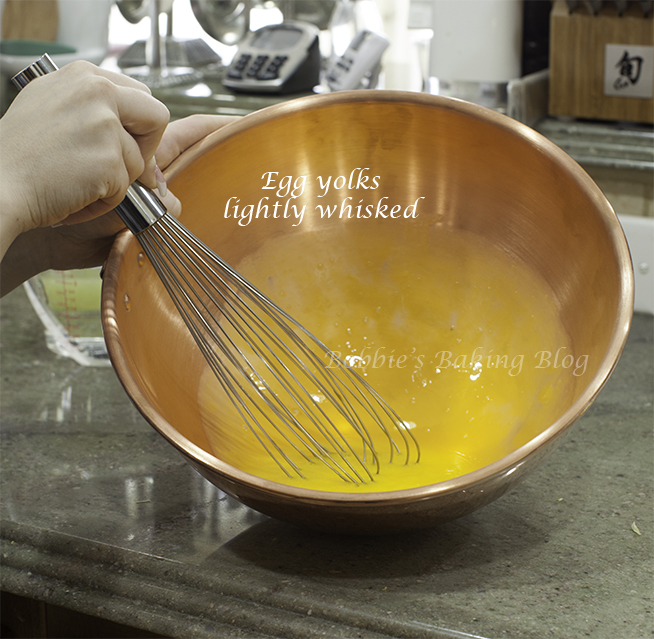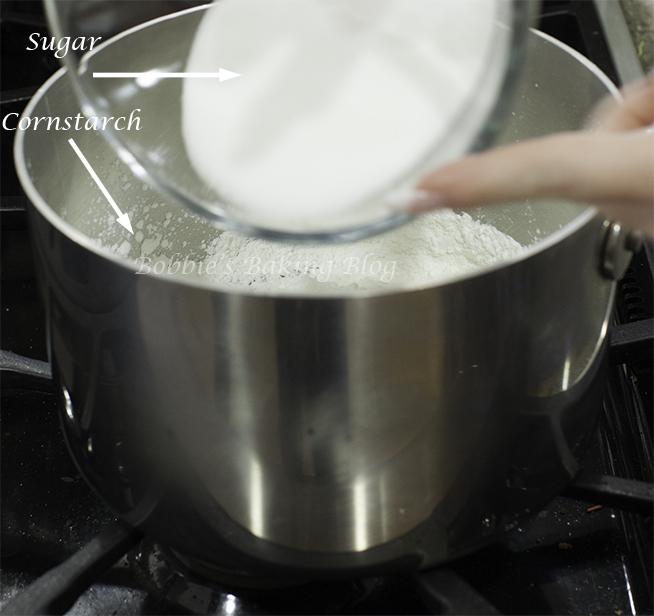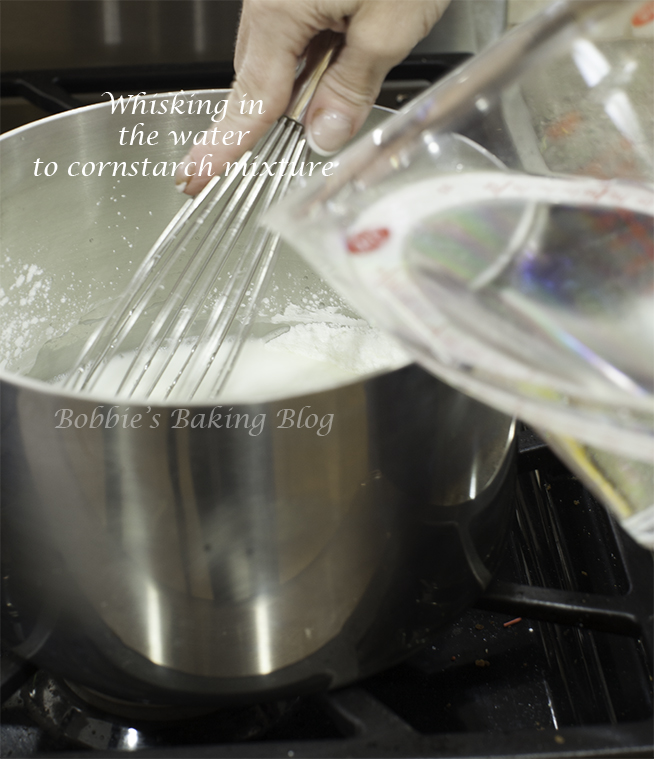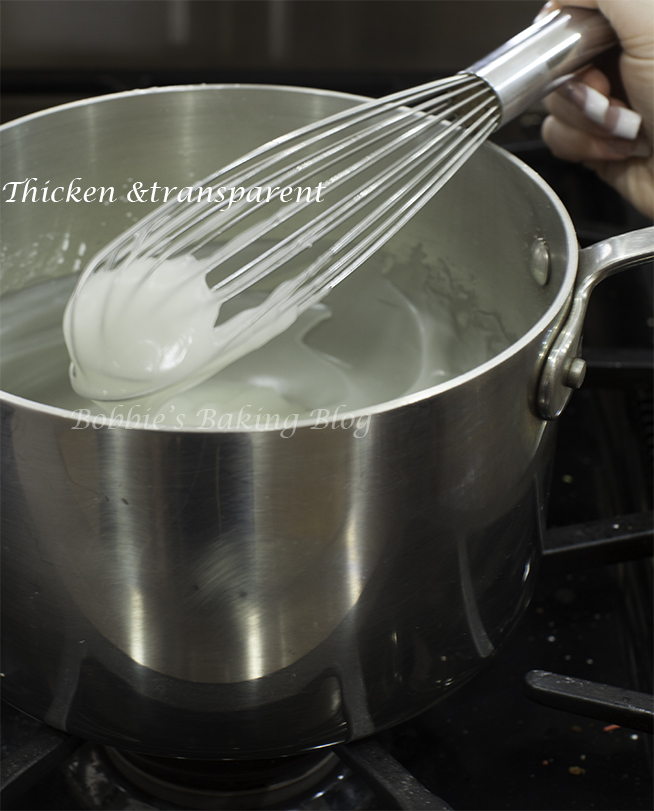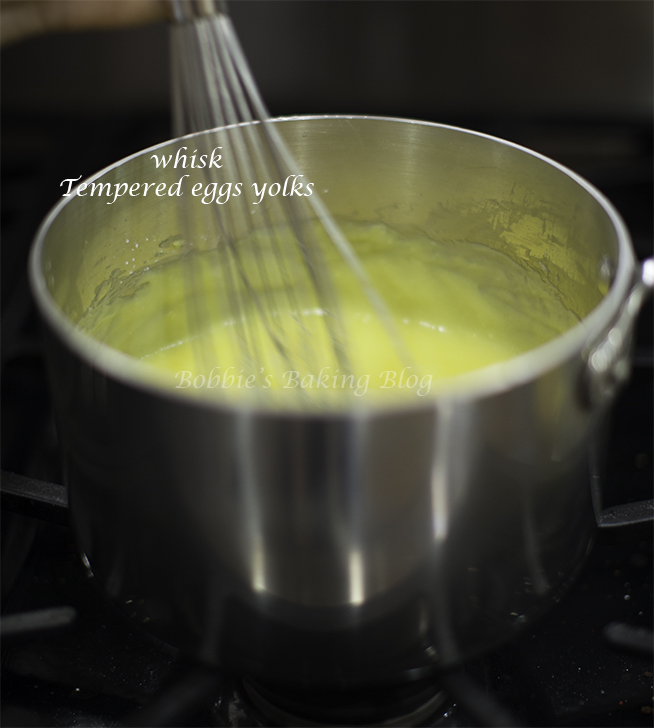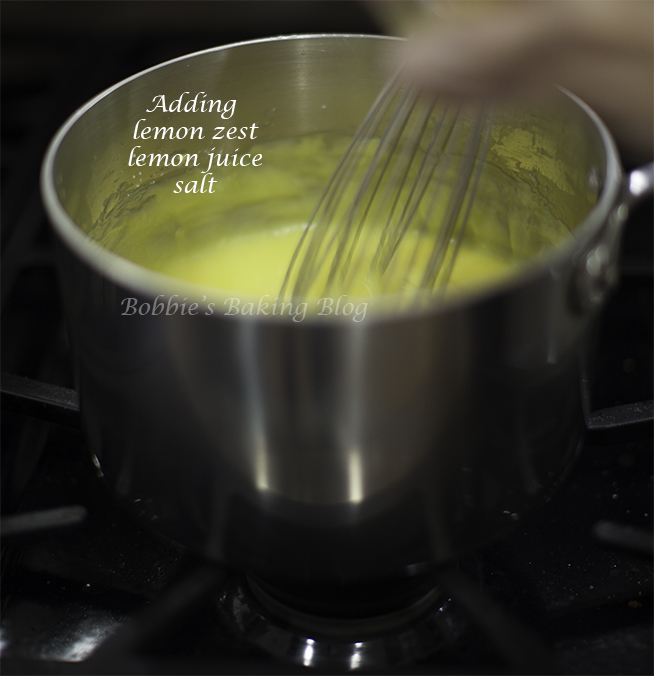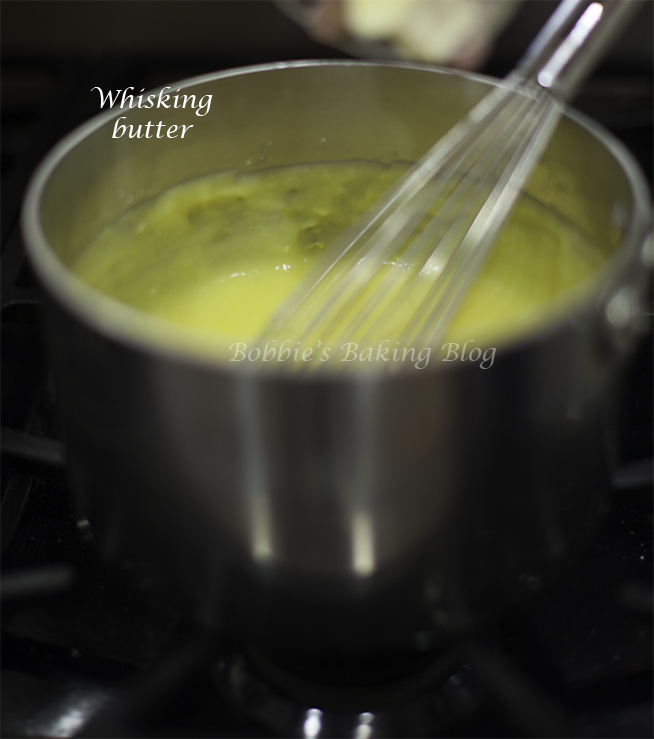 Meringue:
Prepare your mise en place.
Pour room temperature egg whites into the bowl of an electric mixer, fitted with the whisk attachment, with egg white powder, salt, and if not using a copper bowl, cream of tartar. Whisk on medium speed till foamy, slowly add the sugar, increase speed to medium-high, and whisk until stiff peaks form. Do not over beat.
Top the custard with meringue, when the custard has cooled to room temperature. Seal the edges carefully with an off-set spatula, use the spatula to create peaks and transfer to the oven. Broil until browned. Allow the pie to rest 10 minutes.
Refrigerate until ready to serve.
Lemon Meringue Pie  not only is perfect for a birthday, but amazing for Mother's Day!