Sydney and I were asked by a special friend if we would cater a wedding shower for his fiancé, Carrie. I've met Carrie a handful of times, but felt we needed a girls night, in order for Sydney and I to really have the chance to know her, by the way she is a lovely person. We felt honored to be apart of her special time. She wants a luncheon with two entree choices, sides, and a large dessert table. Carrie had mentioned that cherry blossoms were very intriguing to her. Since this was more of a girl's night I scheduled a date to talk in more detail about the shower.
Sydney was thrilled to find out that Carrie wanted Cherry Blossoms incorporated in the decoration of her desserts; Sydney has had a love affair with Cherry Blossoms since she was quite small, in fact each home we have owned a few Cherry Blossom trees that have been planted. As we continued to talk she mentioned her wedding bouquet was going to have hand opened Roses, I suggested the wedding shower favors should be cookies with either raised fondant Roses or Cherry blossoms. She appeared to be a little hesitant to the idea, I asked her to allow me to bake the cookies and design to see exactly what I was taking about. Sydney and I were thrilled at her reaction. She thought they were the most elegant cookies she had ever seen.
Almond Sugar Cherry Blossom and Rose Cookies:
Adapted from Peggy Porschen
200 grams/7.05 ounces butter, cool, but pliable
200 grams/ 1-cup super fine sugar
50 grams/ 1-egg
300 grams/ 2 1/2-cups all-purpose flour
1 1/2-teaspoons almond extract
1-vanilla bean
Pinch of salt
Line four baking sheets with either a silpat or parchment paper.
Prepare your mise en place.
 In a standing mixer, with the paddle attachment on medium speed, cream together the butter, and sugar. Beat until just becoming creamy in texture. Add the egg and extracts and mix.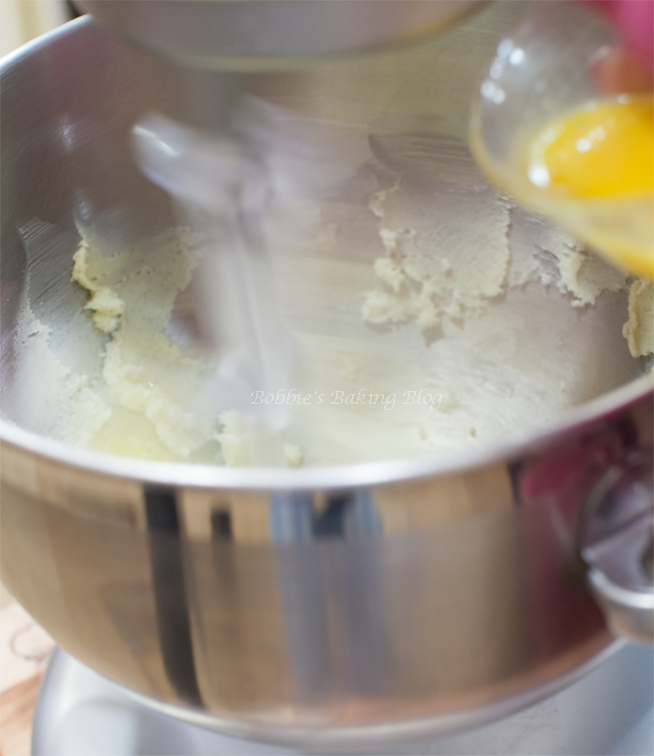 Scrape down the sides of the bowl and paddle attachment.
Sift the flour into the bowl of the standing mixer and mix with a wooden spoon until a dough just begins to form that is not sticky.
 Knead into a ball on a cool floured workspace, such as a marble board or counter top. Place the dough into a zip lock bag, knead a little more. Roll the dough into a square about ¼ inch thick, dip the cookie cutters into some flour.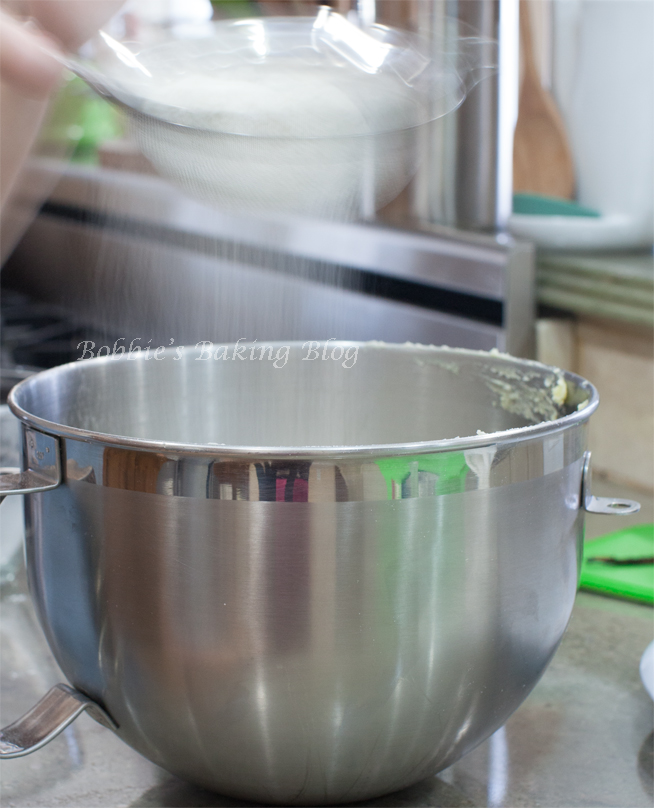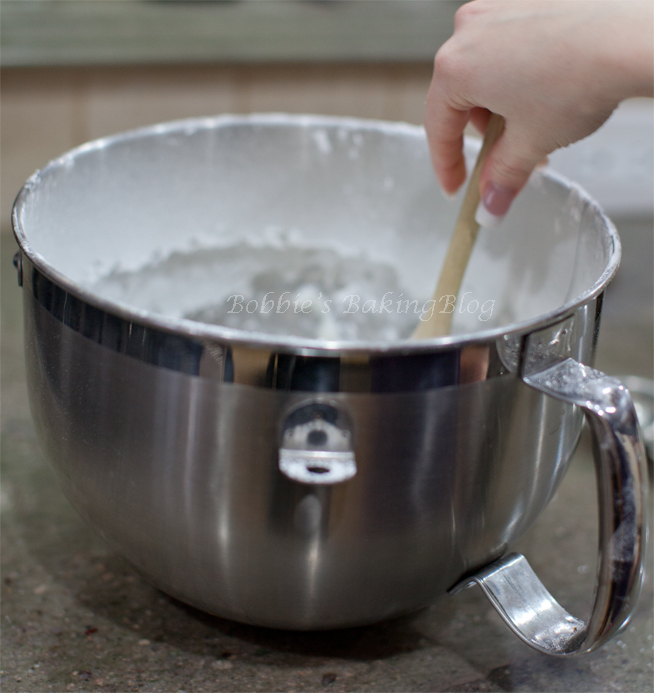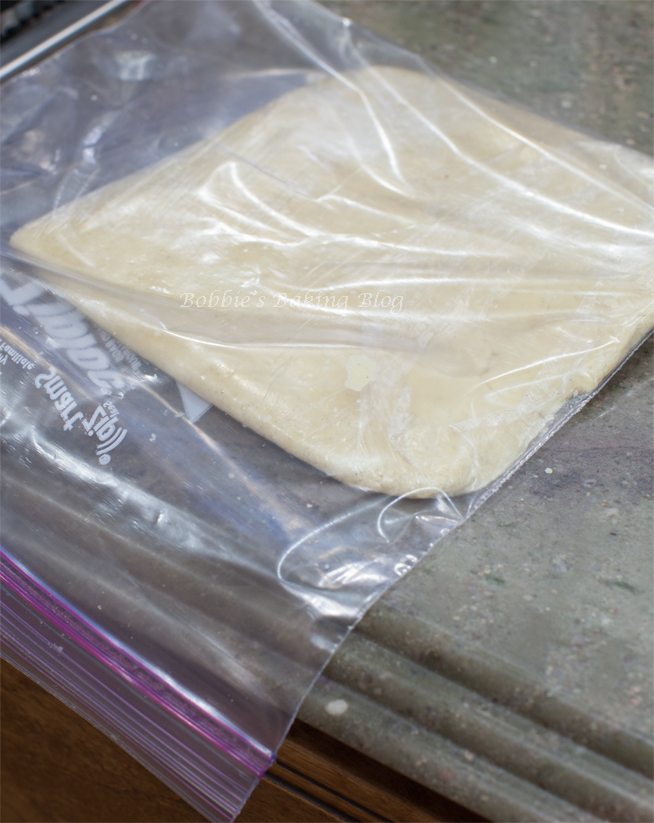 Place the dough in the refrigerator for 35 to 40 minutes. Roll the dough out, cut shapes (we used  rectangle and circle cutters). Place on prepared cookie sheets and refrigerate for 30 more minutes.
Preheat the oven to 165 degrees C/ 325 degrees F. Bake the cookies for about 7 to 9 minutes.
The cookies should look golden brown in color.
Cool on the cookies sheet for 5 minutes transfer to a cooling rack, and allow to completely cool.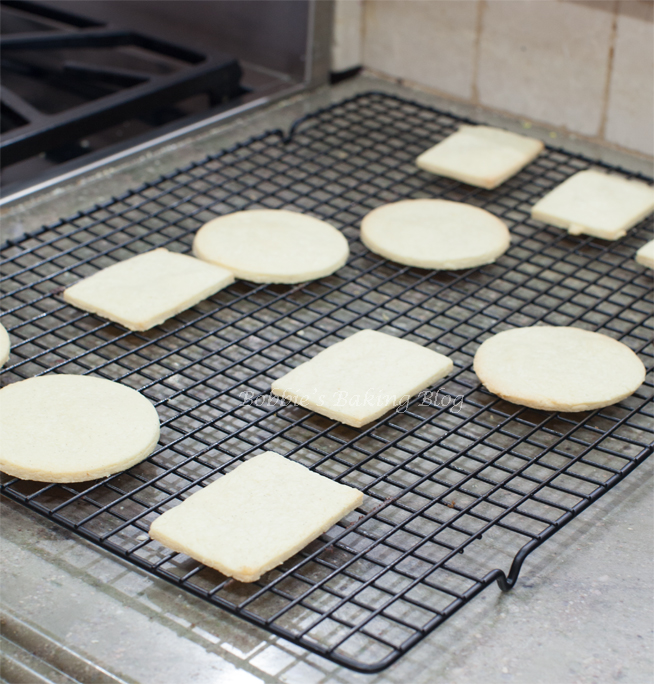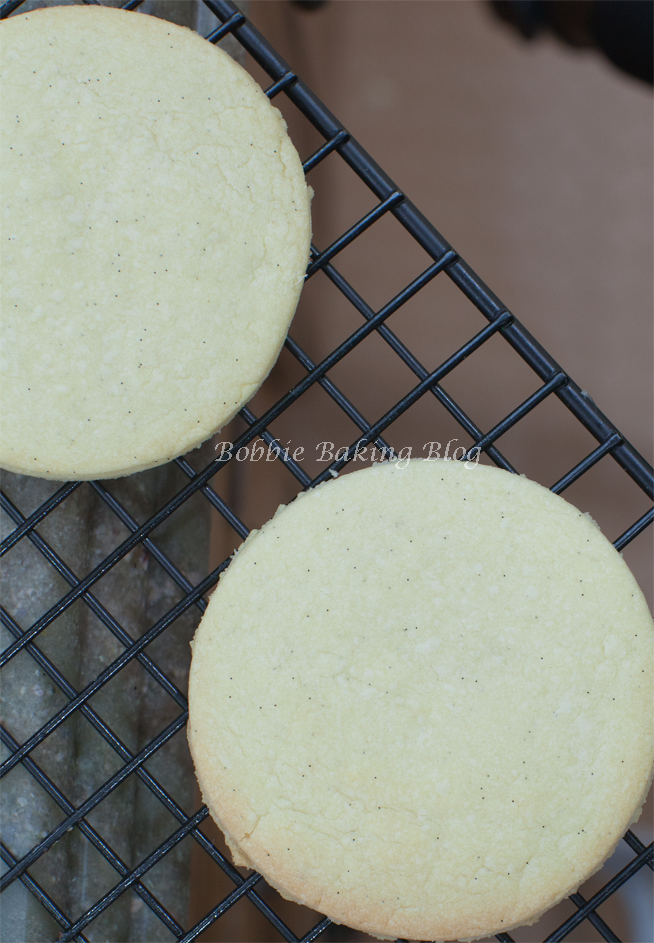 Once the cookies have cooled begin to decorate. Knead about 340 grams/ 12 ounces of marzipan, roll the marzipan into about  .64 cm/1/4-inch thick disk. Using a pastry brush, brush each cookie with vodka (just enough to lightly dampen the cookie. Cut either a rectangle or circle depending on the cookie (use the same cookie cutter shape for the marzipan), and gently attach the the marzipan to the cookie.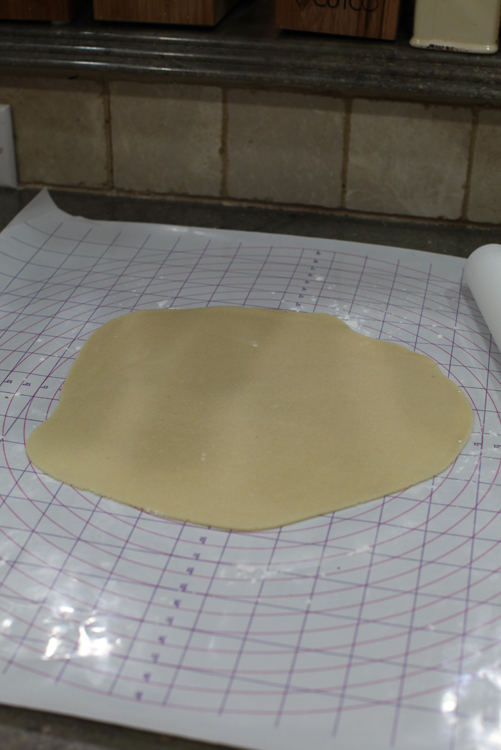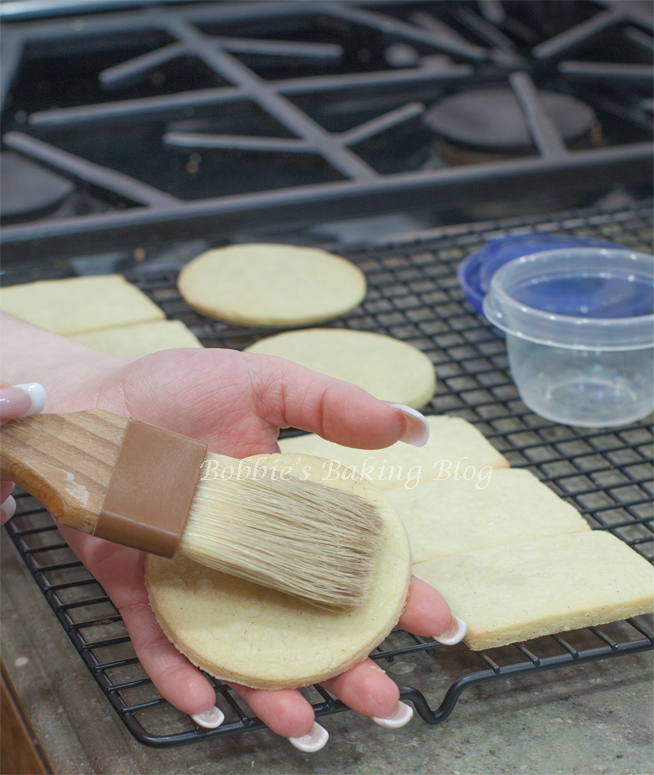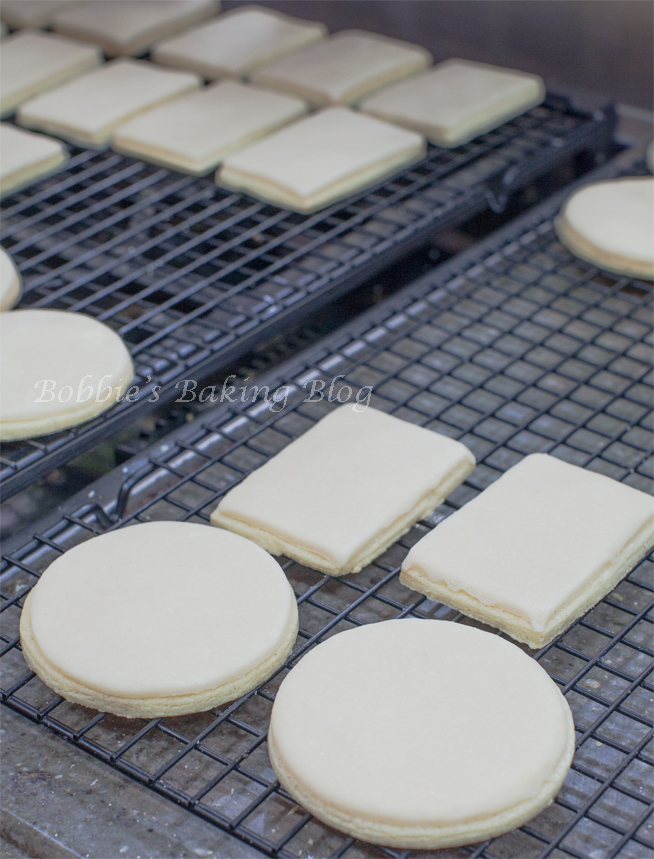 Fondant Decorative Top:
720 grams/ 24-ounces fondant white
10 gram/2- teaspoons gum tragacanth
Vodka
Cookie molds
Pastry brush
Petal Luster dust
Artist brushes
Cornstarch-icing sugar mixer, for dusting
Small fondant roller
Prepare your mise en place.
The beautiful wooden cookie molds are for wonderful cookies called springerle, I will explain in another article.
Knead the fondant with the gum tragacanth, this will help the fondant resemble gum paste.
Brush each of the springerle mold with some of the cornstarch-icing sugar mixer (equal parts) for easier removal of the molded fondant. Allow gravity to help.
Using a walnut size ball for the cherry blossom mold and double the size for the rose mold lay fondant on the mold and roll (with a small fondant rolling pin), and roll to the outer edge.
Grab the cutter that matches the mold size and cut.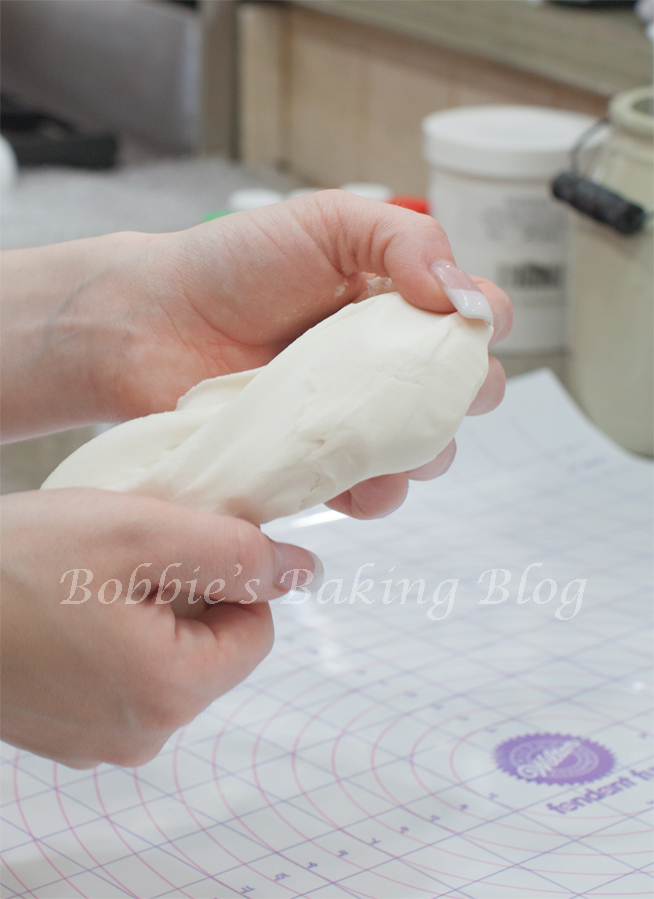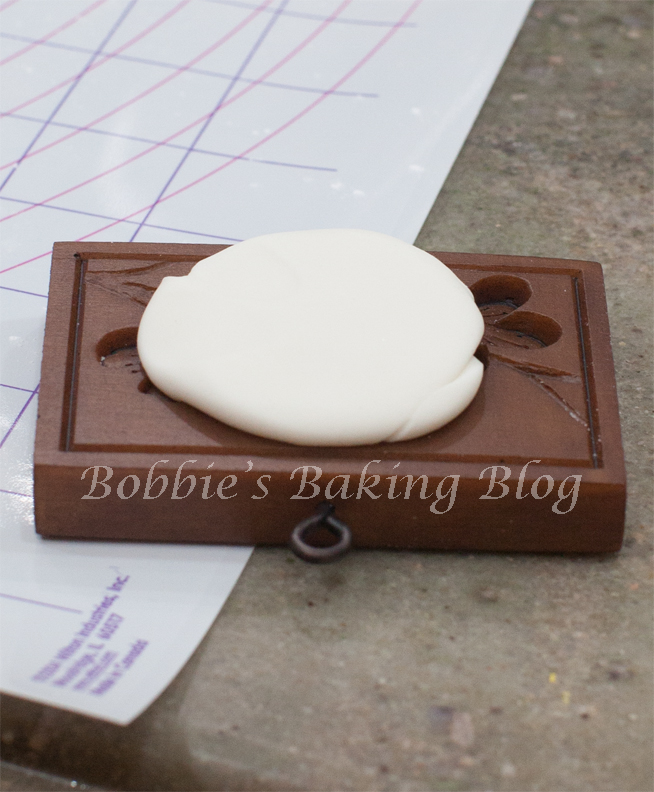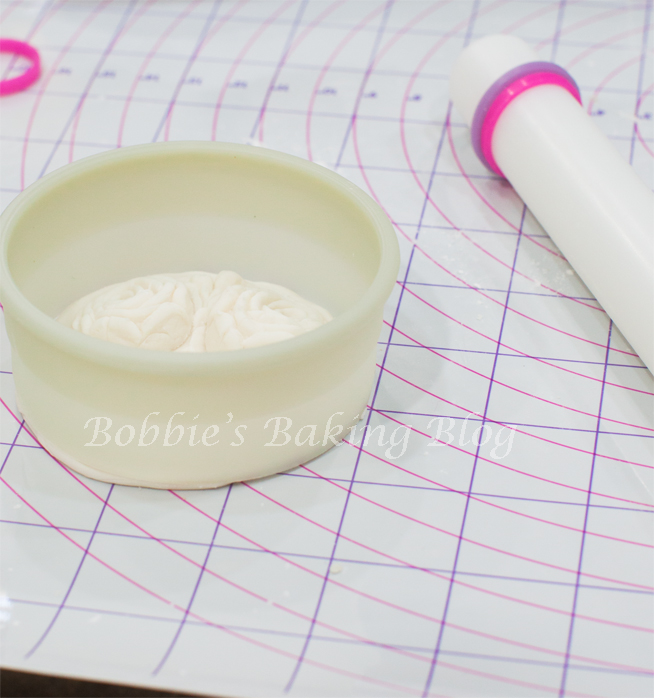 Brush a light amount of vodka on top of  the marzipan layer on the cookie. Gently attach the the molded fondant. Using artist brushes begin to color the flowers with the luster dust. Let the fondant dry over night.
Sydney and I were elated Carrie loved the cookie favors; she was worried the cookie would be hard, but surprisingly (to her) the decorated almond sugar cookies were quite soft.