Tastes like chocolate covered carmel apples
This is the fifth year Sydney and I have created Easter Baskets for clients; our chocolate carmel cups are one of top 5 requests for the baskets. This is year we thought we would add a spring to the cups. With the addition of  apple flavoring to the carmel, cinnamon and cayenne pepper to the chocolate, a knew amazing cup was born.
One of my favorite techniques for developing recipes is to begin with a popular, successful recipe, brainstorm how we may change some of the ingredients with Sydney, and invent an entirely new delicious recipe. Once we feel confident with the newly invented recipe it is time for friends to taste the pastry and tell us what their palate thinks, if our friends give us a thumbs-up, we have a winner. The spicy chocolate caramel- apple cups were given a double thumbs -up! I was pleasantly surprised how many little-ones liked the spicy chocolate.
Chocolate Caramel Cups:
The Chocolate:
256 grams/1-1/2 cup bitter sweet chocolate, chopped fine
Special equipment: a candy thermometer
24 mini silicone cupcake liners or muffin liners & 2 mini cupcake pans
1/4-teaspoon cayenne pepper, ground
1/4 cinnamon, ground
Mini pastry brushes
Prepare your mise en place.
Finely cut the bittersweet chocolate.
Place the chocolate in a medium glass bowl or a Bain Marie. Set the glass bowl over a saucepan of barely simmering water and stir occasionally until the chocolate has melted, about 4 minutes.Turn the heat off,whisk for a minute and add the remaining chocolate, (this procedure will temper the chocolate without having to go through all tempering steps)! Add cinnamon, cayenne pepper, and proceed to whisk until smooth.
Grab a mini liner using a 3/4- teaspoon of the melted chocolate pour the chocolate into the liner. Swirl the chocolate around and brush the chocolate thinly up the sides.
Once all 24 liners have been brushed with the first layer of chocolate, put the liners in a muffin pan and place the cups in the freezer for 20 to 30 minutes.
This step needs to be repeated three separate times, placing the painted cups into the freezer for thirty minutes between each addition.
Prepare the Calvados (apple) fleur de del carmel while the last application of chocolate is in the freezer.
Fleur de De Sel Apple Caramel:
400 grams/ 2-cups granulated sugar
118 grams/½-cup water for soft caramels
220 –heavy cream
 Fleur de sel salt
29 grams/2-Tablespoons unsalted butter cold
5 grams/ 1 teaspoon Vanilla extract
30 grams/2-Tablespoons dark rum (rum extract maybe substituted)
30 grams Calvados (green apple essence maybe substituted)
Prepare your mise en place.
Pour water and sugar into a 2-quart heavy-bottom saucepan. Bring to a boil over high heat. Insert candy thermometer, and continue to boil until syrup is thick and straw-colored, registering 290 degrees F on candy thermometer, about 15 minutes. Reduce the heat to medium; continue to cook until sugar is deep amber, begins to smoke, and registers  177 degrees C/350 degrees F on candy thermometer, about 5 minutes longer.
Meanwhile, when temperature of syrup reaches 133 degrees C/ 270 degrees F, bring cream and salt to a simmer in a small, heavy-bottomed saucepan over high heat. (If cream reaches a simmer before syrup reaches 350 degrees, remove cream from heat and set aside).
Turn the heat off of the sugar syrup. Pour about one quarter of the hot cream into the sugar syrup; let bubbling subside. Add remaining cream; let bubbling subside again. Whisk gently until smooth; turn the heat back on and cook over medium heat for 5 to 10 minutes, until the mixture reaches 248 degrees F. Let the mixture cool for 30 seconds; whisk in the butter. Pour the caramel into heatproof measuring jugs, being very careful. Wait about 3 minutes whisk in the vanilla, Calvados, and dark rum till smooth.
Allow the carmel to cool down slightly, pour into prepared chocolate, sprinkle a pinch of fleur de Sel over the caramel, cover with 3/4-teaspoon of chocolate over the top, and place in the freezer overnight.
Step by step slider: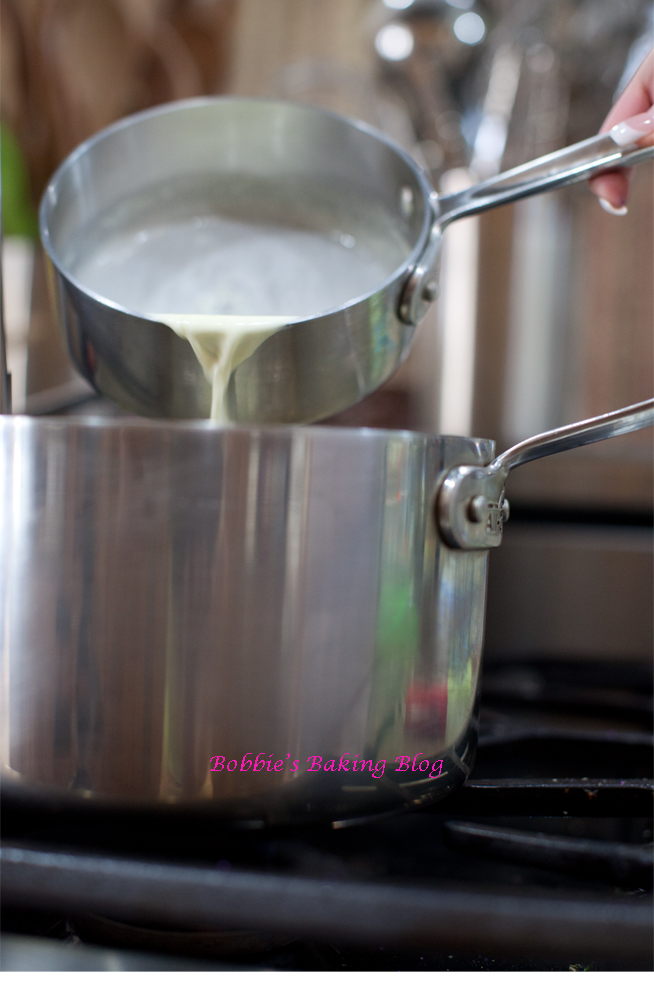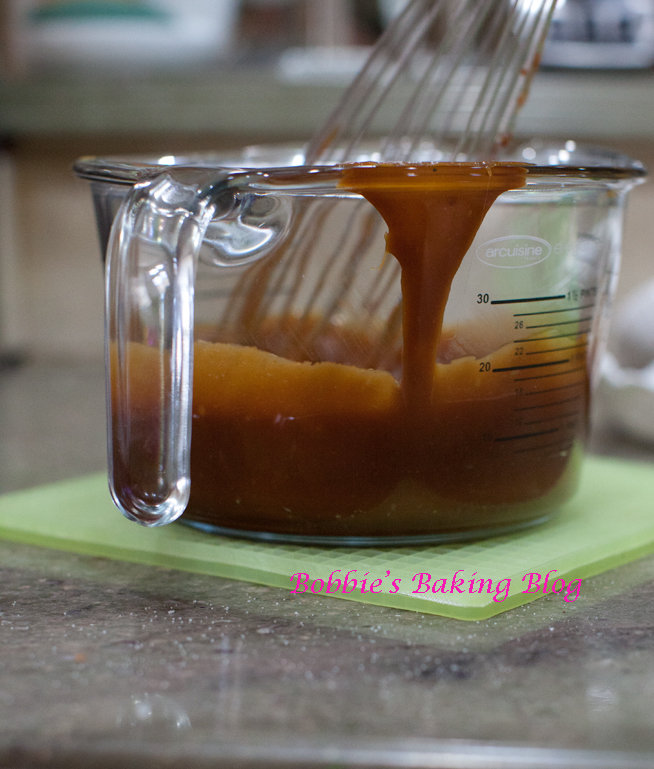 While still frozen peal away the silicone and store in an airtight container in the refrigerator.
Sydney and I can't wait to prepare these for the Easter Baskets.